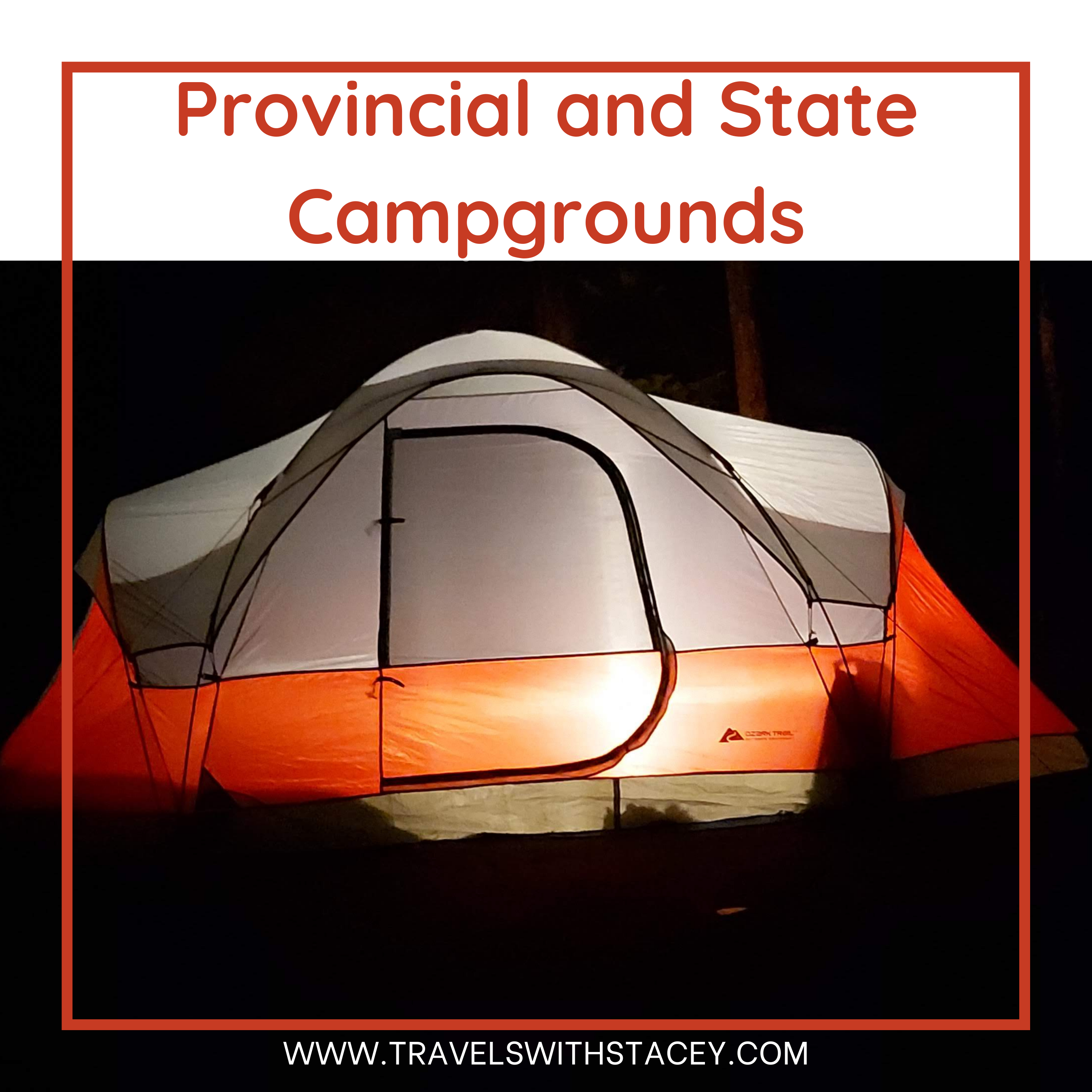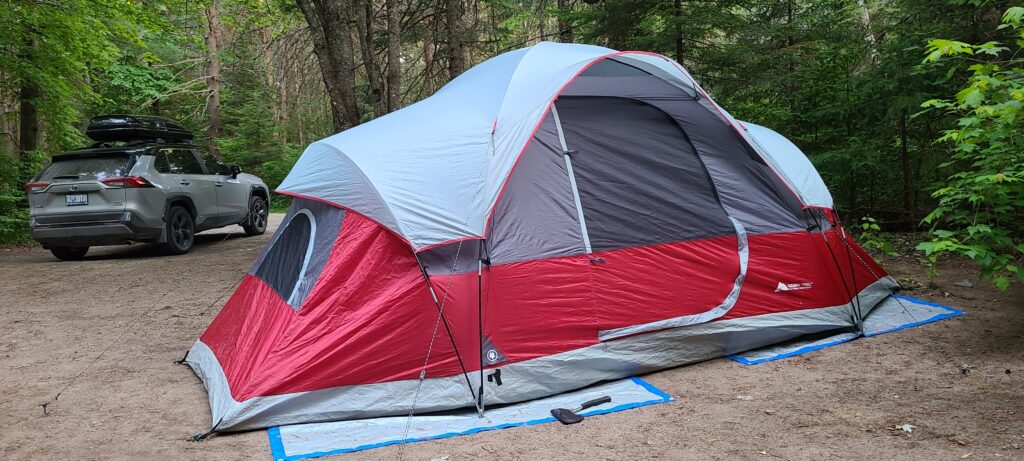 Charlene and I have been travelling around since our first trip on September 16, 2016. On that day, we did the Grey County Waterfall Tour and were hooked on exploring the province of Ontario and the rest of the world!
A lot of our trips, in the beginning, were day-long excursions, but we were missing out on destinations that were a little farther out. So we started overnight journeys, and hotels were the only option.
The problem with hotels is that it gets expensive quickly. I pride myself on getting the biggest bang for my buck, and spending a hundred and something just to sleep in a bed seemed to be wasteful; that money could be spent on gas so we could travel even farther.
We are on the American side of the St. Lawrence River looking to Ontario.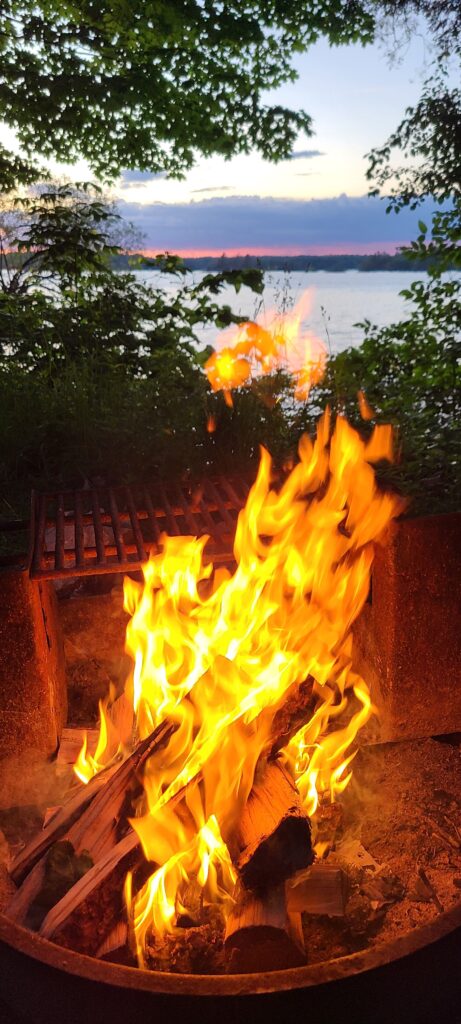 My daughter had a tent that she bought so she could go to a gathering at someone's cottage. It was a large gathering, and the cottage was too small to accommodate everyone; a tent was the solution. Afterwards, she no longer needed it, and I would look at this as a possible solution to keep costs down.
I began searching for campgrounds with this new idea of where we sleep at night. There were so many around, and it was hard to decide. Ontario Provincial campgrounds had detailed layouts, making them easy to reserve online. Our first time in a tent at Restoule Provincial Park. We had our own private beach, the bathroom was a short walk, and we decided that tenting was the way of our future!
We still use hotels. Sometimes the distance to travel is too far, or the arrival time is too late to make camping practical. A campground is the cheapest option, and one night at a hotel costs the same as 3 to 5 nights at a campsite.
I created a Provincial and State Campgrounds Map. I used this to see what my overnight options could be. Provincial and state parks offer the best privacy, comfort, and options like laundry, hiking, swimming, boating, etc.
Other maps I have created can be seen here on my Custom Google page.
Feel free to use this map in planning your own trip.
If you would like me to plan a trip for you, please contact me for details.
Happy camping!