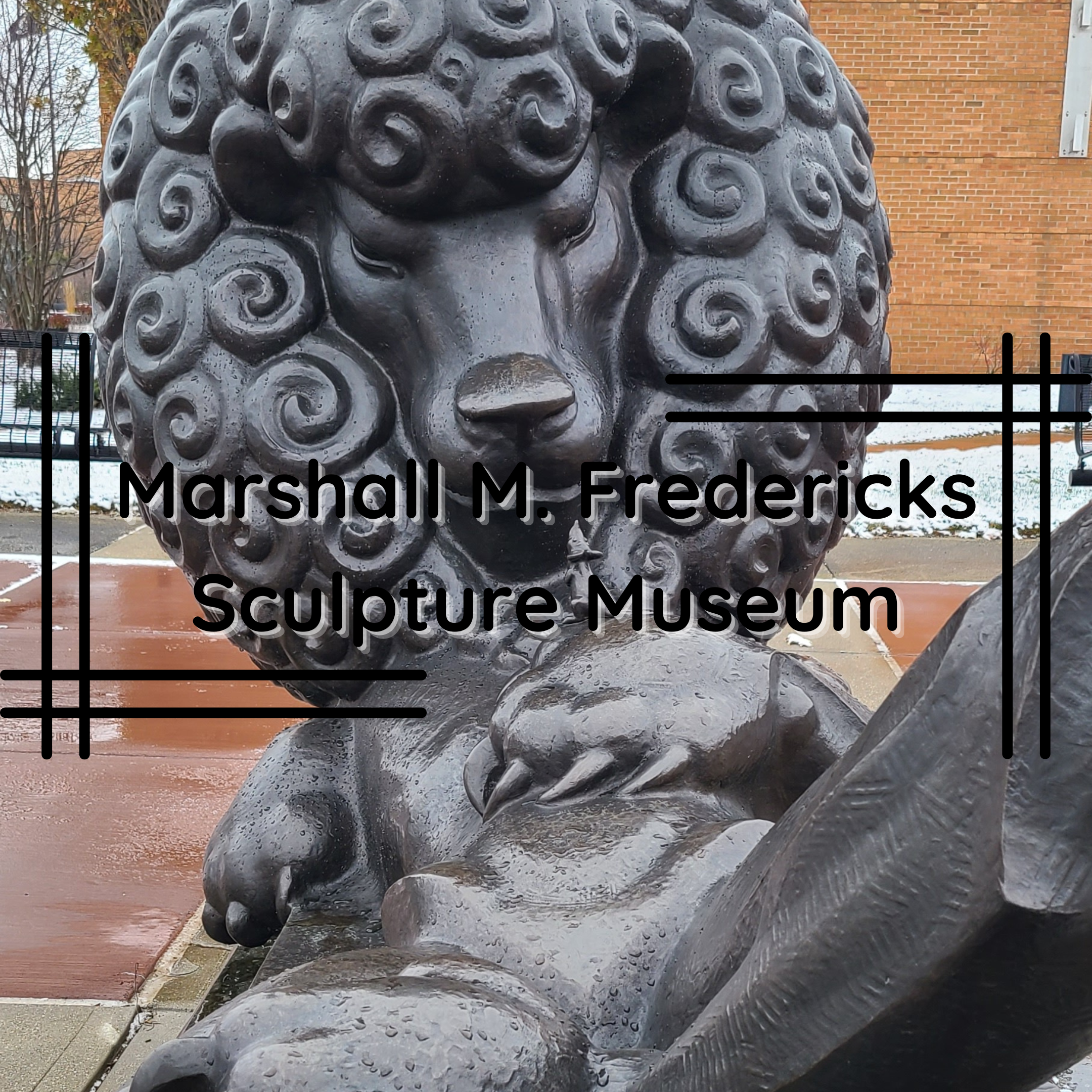 We love to travel, but travel can get expensive with admission costs, hotels, gas, food, etc. So when I find a free place to go, it tops the list. And when that free site is informative, educational and connects to so many other places we have been, it makes the travel experience all the better.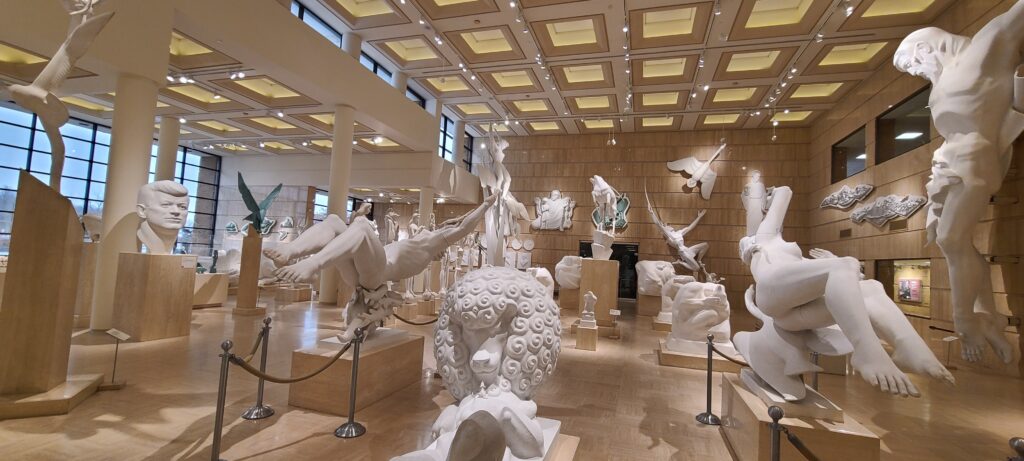 We were out exploring Michigan during the Christmas season. One of the sites that we saw was Marshall M Fredericks Sculpture Museum. At this site are many of the 150 examples of the sculptures he had created, making Marshall one of the most prolific artists of the twentieth century. His works span the world, and what we noticed when travelling in Michigan, his works can be spotted at so many we visited.
The museum contains more than 200 bronze and plaster models of the creations by Marshall Fredericks. It has space for a rotating exhibit, and when we visited, it featured art about the changing attitudes in society. The room that I was impressed with was the Sculptor's Studio. This is a replica of a workshop that was used to make these works of art. It showed the process of making a small model, scaling it up, and eventually converting it to a bronze work. Seeing this room and the effort it took to make a sculpture, it is clear that his legacy of 150 pieces is an impressive feat.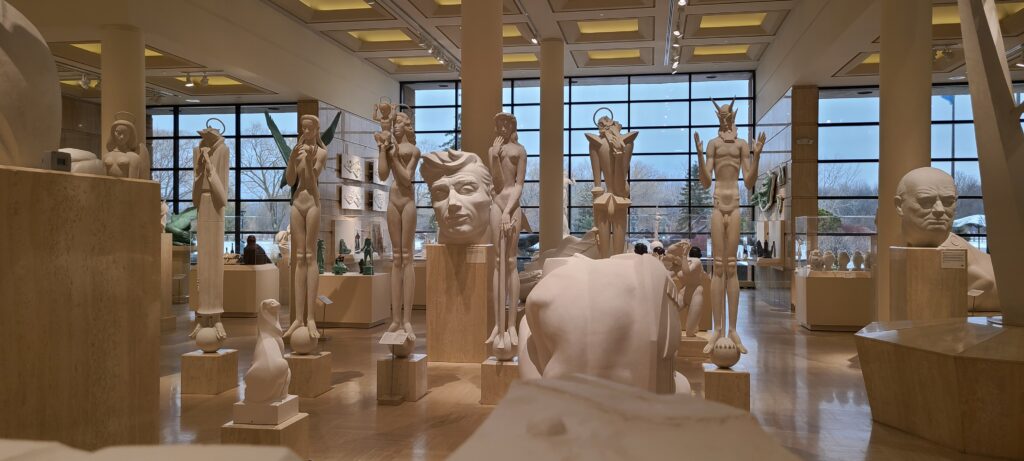 But the most impressive section is the main exhibit. Much of the room is large plaster molds rather than bronze, but that is still incredible. The size and scale of some of the works is impressive. The astonishing part was that it was free.

My wife and I have been to many sculpture parks and gardens. Often, there is an admission to visit these locations. The Marshall M. Fredericks Sculpture Museum was created with the mission of promoting awareness and preservation of the life works of Mr. Fredericks. Doing so is expensive, and yet remains a free museum on the grounds of Saginaw Valey State University. There is a sculpture garden where some of the plaster models have a bronze version outside.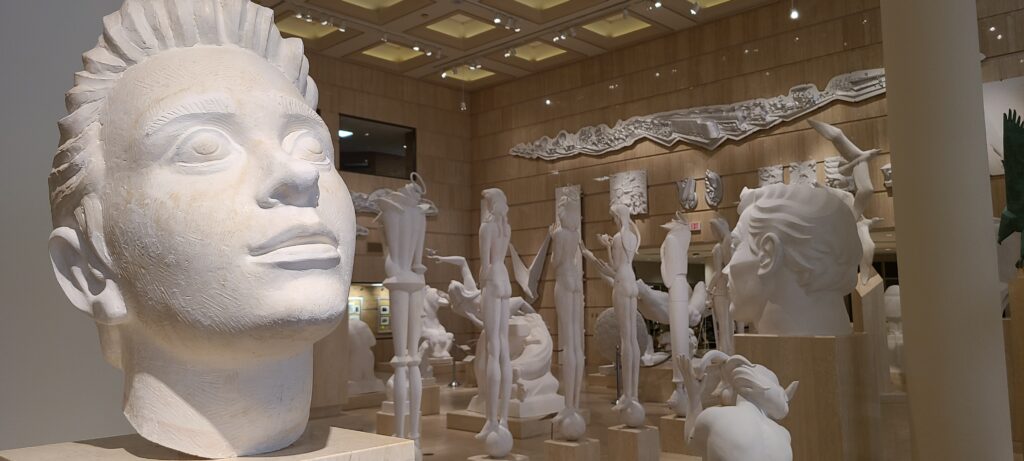 And connections. We love when we travel that some places that seem to have no relationship with another become connected. Many of the places that we visited during this trip in Michigan and during other excursions to this great state, have the works of Marshall Fredericks on display. Some of what we see here at this museum could also be seen at the Detroit Zoo, Frederik Meijer Gardens & Sculpture Park, and many other places. We even recognized some of the artwork from several of our other trips.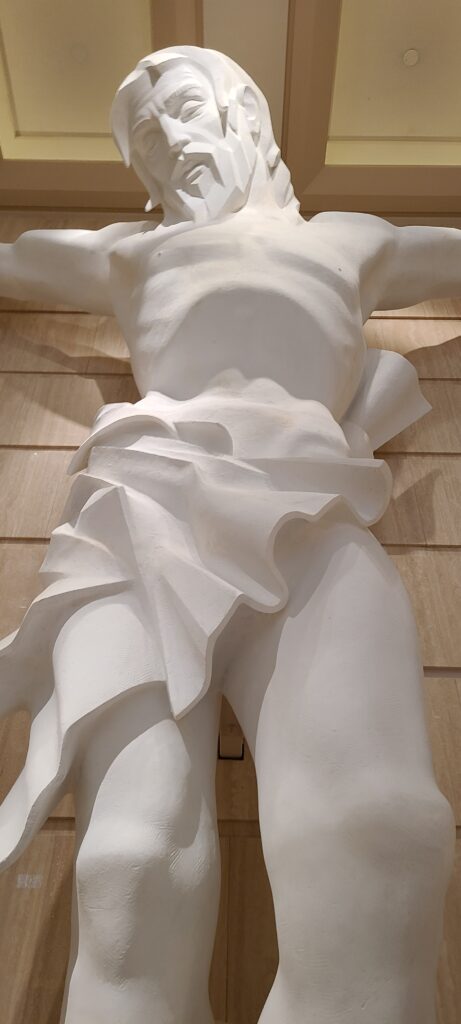 This is a great stop. It is best to take your time here and make a mental note of all you see, and if you ever become prolific travellers like us, you can start to see his artwork at some of the greatest sites in Michigan and elsewhere.
Free admission with ample parking.
Outdoor sculpture gallery.
Generous hours to visit.
Marshall M. Fredericks Sculpture Museum is shown on my Featured Map. This map highlights all the places we have travelled and is a great start for you to start planning your own mini-vacations.
Because of the rotating exhibits, this site is perfect for visiting again throughout the year.