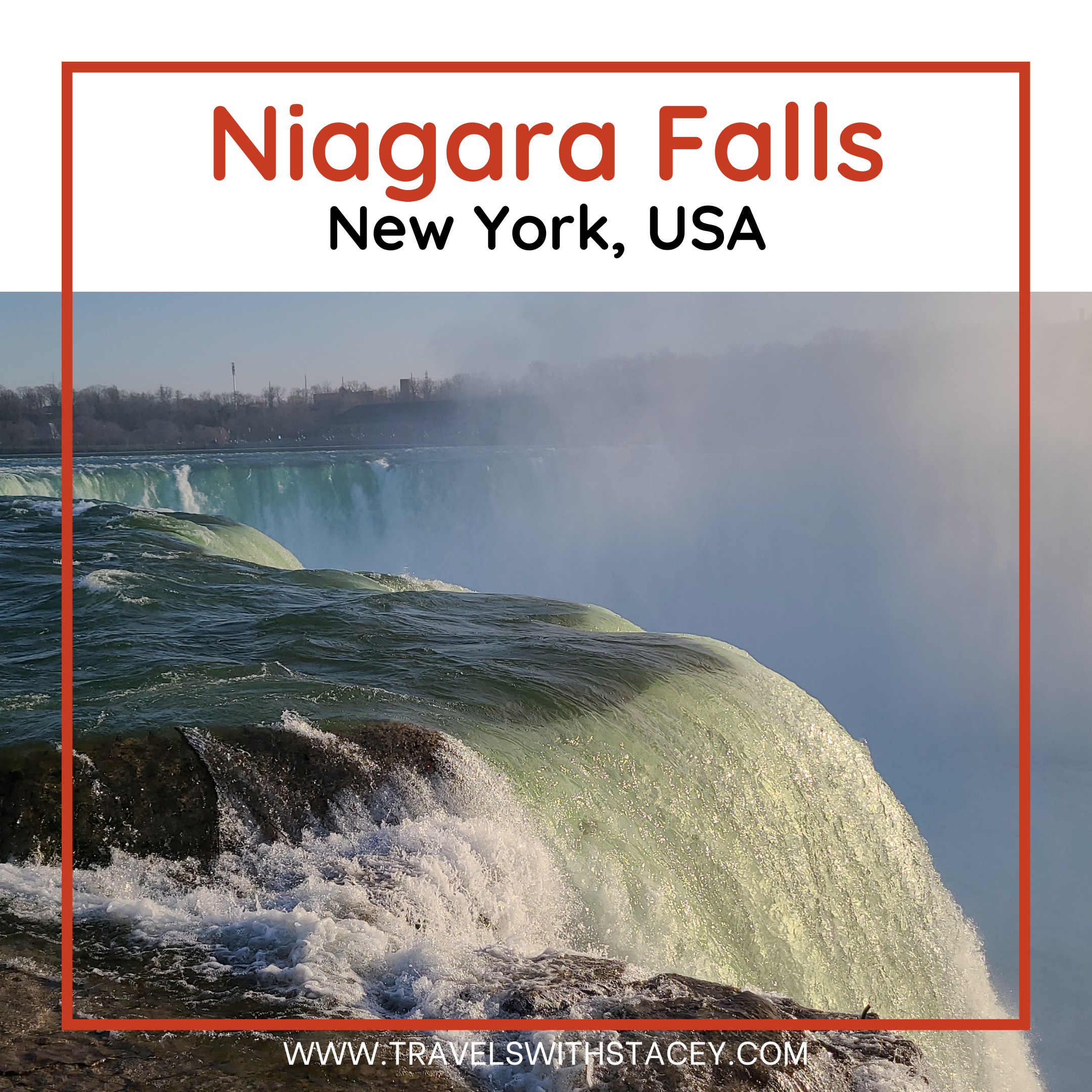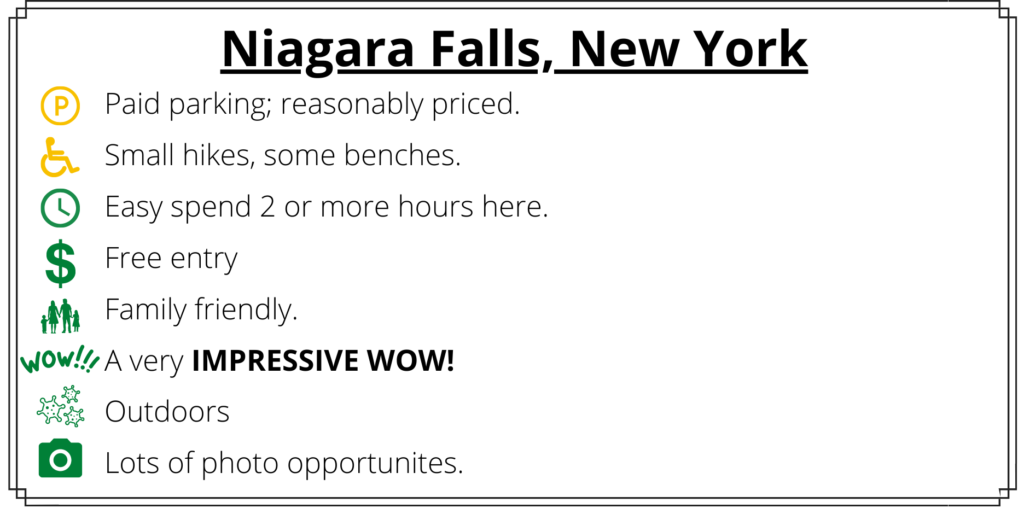 Niagara is probably the region we have visited more than anywhere else. There is so much to do, and so much is worth doing a repeat visit. The biggest attraction is Horseshoe Falls and American Falls, and I cannot tell you how many times we have seen these iconic waterfalls.
Being Canadian, I have always thought our side was better because we have the best view of both of these falls. It was not until recently that I changed my mind on this opinion.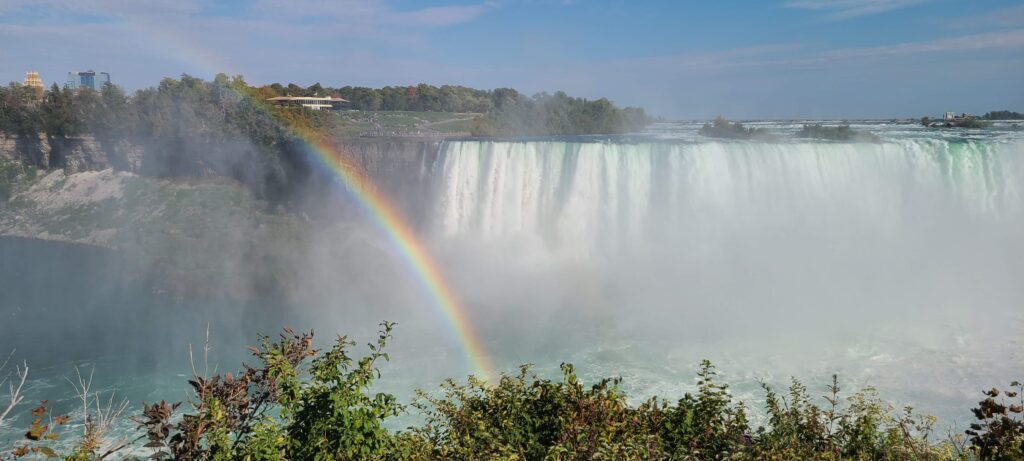 Niagara, Ontario, does have the best view, and there are gardens, statues, lighting, and many other attractions. After getting our passports and going over to the American side, we saw that the best features are primarily within walking distance of the largest falls in the world.
Much of what we admired about the American side of Niagara Falls can be found on Goat Island. Named after the fact that goats were originally raised on this island decades ago, Goat Island is the place to start any journey of discovering the grandeur of Niagara Falls.
Parking is paid, but you will get a lot of value for the price. Terrapin Point offers a unique view of Horseshoe Falls that cannot be matched on the Canadian side. Walking along the pathway to Three Sisters Island, you can see the river churning before it makes the big plunge. A bridge connects Goat Island to the sister islands. Rapids and a fast river are the primary views, but the hike is also tranquil, despite the speed of the river passing you.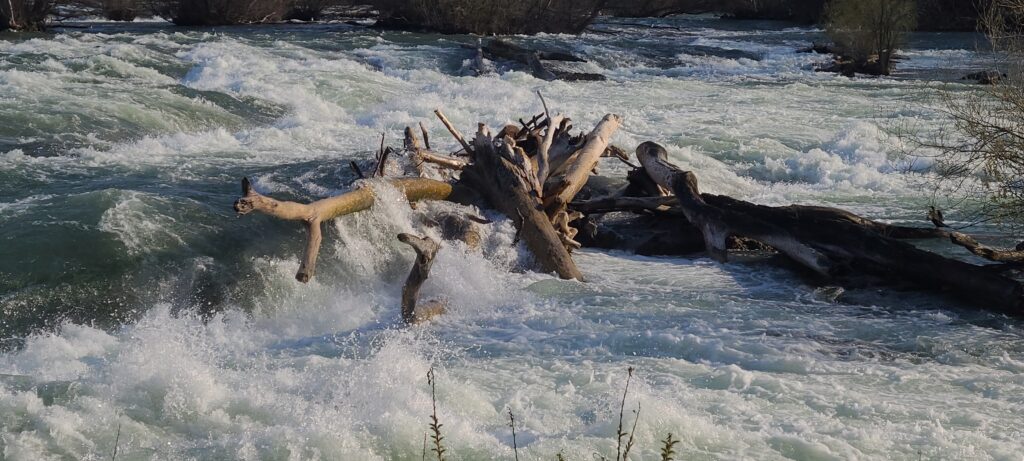 We returned through the woods on a level and wide pathway to the Cave of Winds Lookout. There was a vantage point that was not matched on the Canadian side. A bridge crosses over to Luna Island that separates American Falls and Bridal Falls. The speed and immense power of these waters are felt more here.
There are paths that took us to Prospect Point Observation Point. Walking there, we saw more rapids and several more minor falls and could watch the water racing by. Prospect Point does offer views of these falls, and because it is possible to get close, we appreciated that this area was converted from industrial to tourist long before I was born.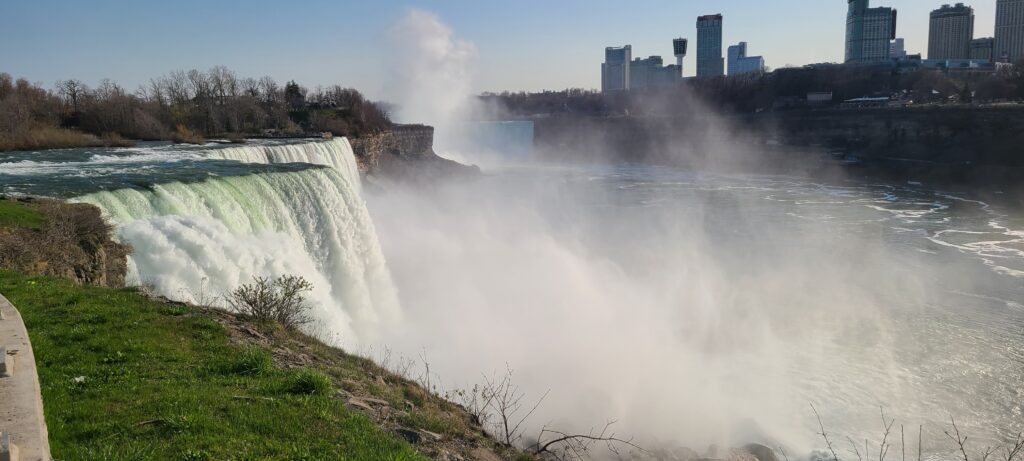 Thank you.
We would double back, but this time continued farther upriver. The best rapids on this side of the waterfalls are along the walkway on Riverway Road. We had enjoyed the views we never had before getting our passports; I had no idea how much we were missing.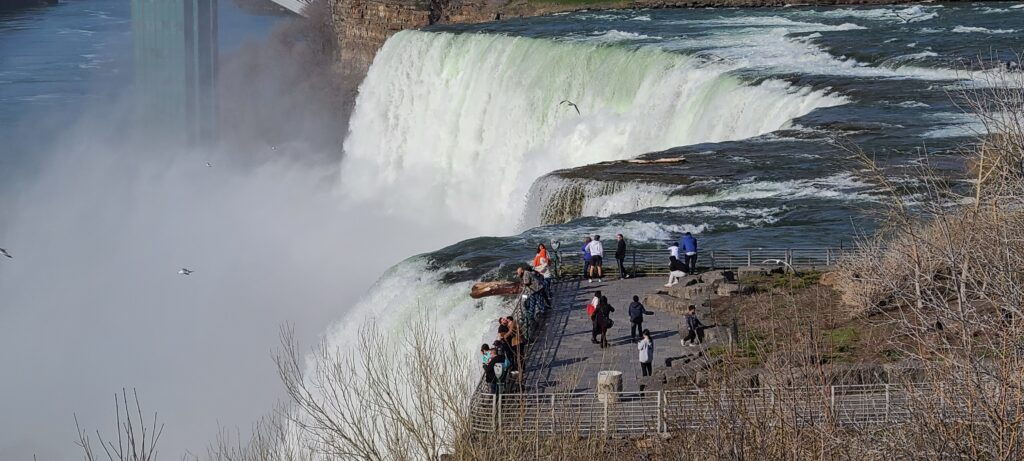 Yes, the Canadian side does provide the best view, and there is more to offer in other attractions. Some of the best attractions in Niagara, Ontario:
Floral Showhouse
Winter Festival of Lights
Journey Behind the Falls
Rose garden
Queen Victoria Park
Oakes Garden Theatre
Clifton Hill and all the attractions there
Bird Kingdom
White Water Walk
Ten Thousand Buddhas Stupa
Whirlpool Aero Car
Niagara Glen
Whirlpool Beach
Centennial Lilac Garden
Floral Clock
And quite a bit more!
I will have to say that I was very impressed with Niagara Falls, New York. We have already visited twice in two months; this side has much appeal. And considering that there are other attractions within a short 15-minute journey from the Falls, we will visit this area many times!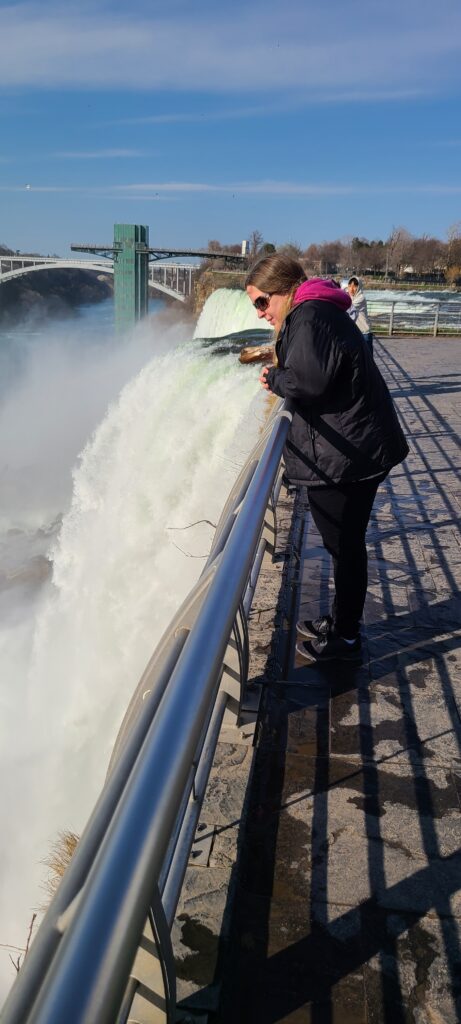 Check out our journey to the base of Bridal Falls through the Cave of the Winds. It was an intense and breathtaking experience. (Post coming soon)
Check out all the places mentioned on this website in the free-to-download Google Map I created called Featured. Also, consider my Flowers and Trees map that includes some of these Niagara sites and many more locations.