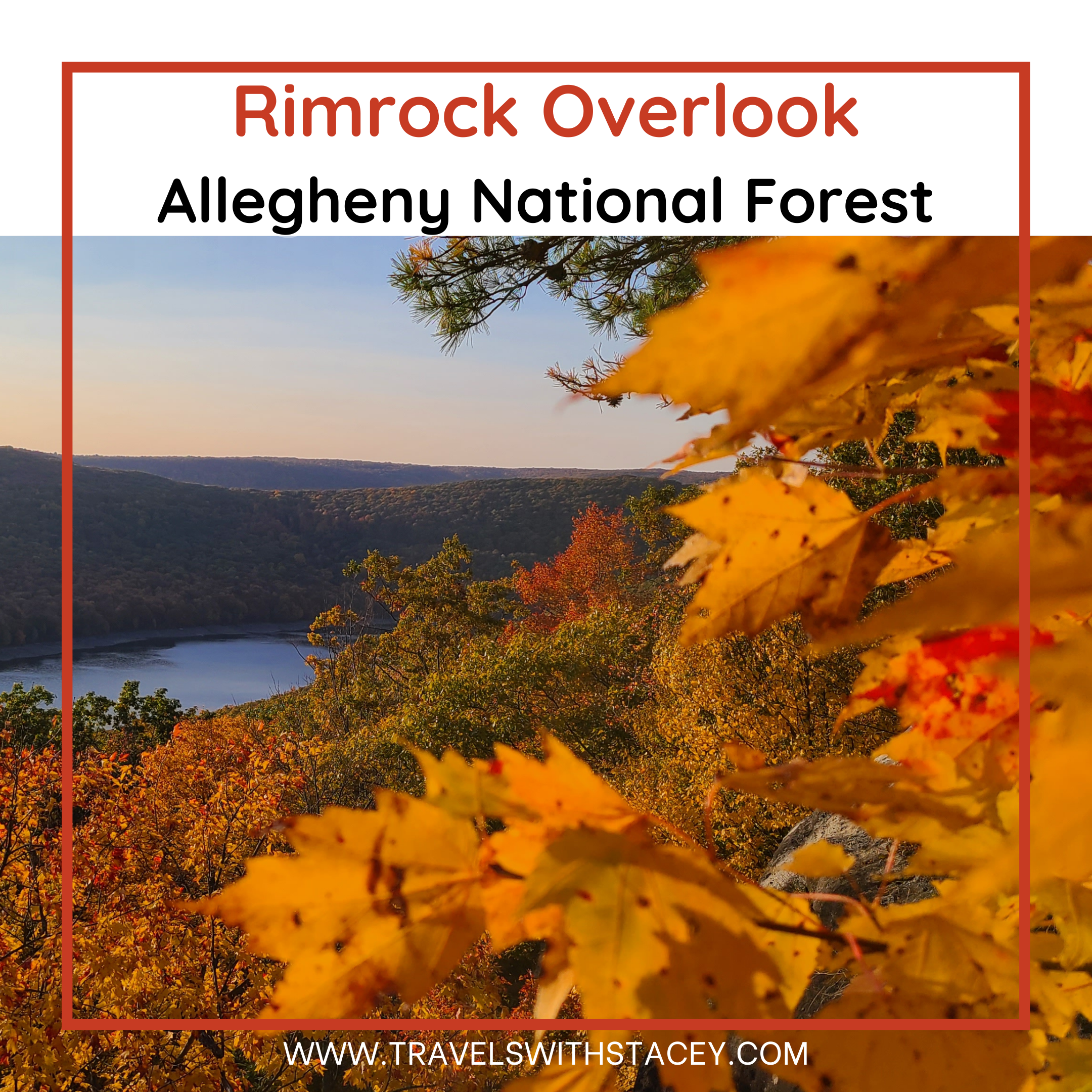 We had planned a trip to view the fall colours in New York and Pennsylvania. One of our stops was in Allegheny National Forest, particularly Rimrock Overlook. I intended to stop, admire the scenery, snap a few pics and go off to the following site.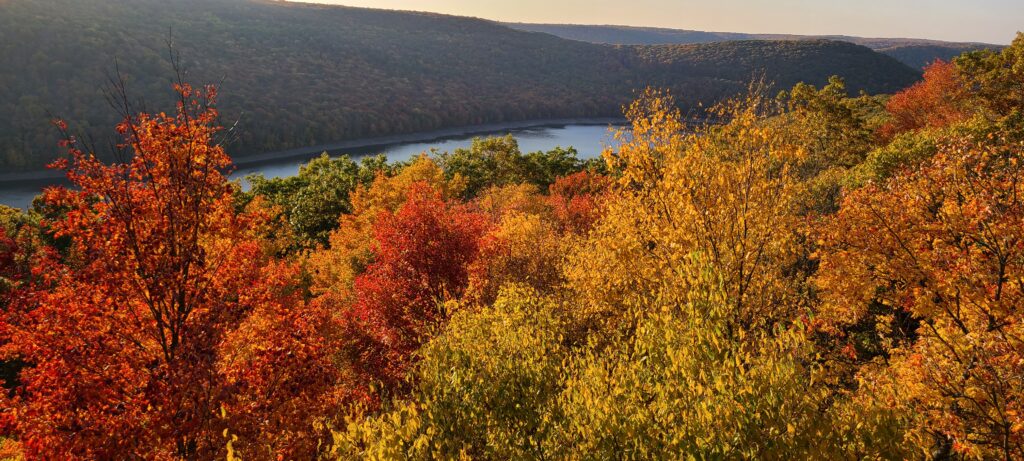 But something caught my eye.
We are explorers, my wife and I, and something unexpected needed exploring. I saw a staircase that had attracted the attention of a couple of couples, which also attracted my attention. As my wife enjoyed the sights, I waited for the small group to proceed down this mystery stairwell. There was a lot of laughter and picture-taking. When the small crowd had gone down, we discovered a passageway between a large fissure in the rocks.
Naturally, we walked down.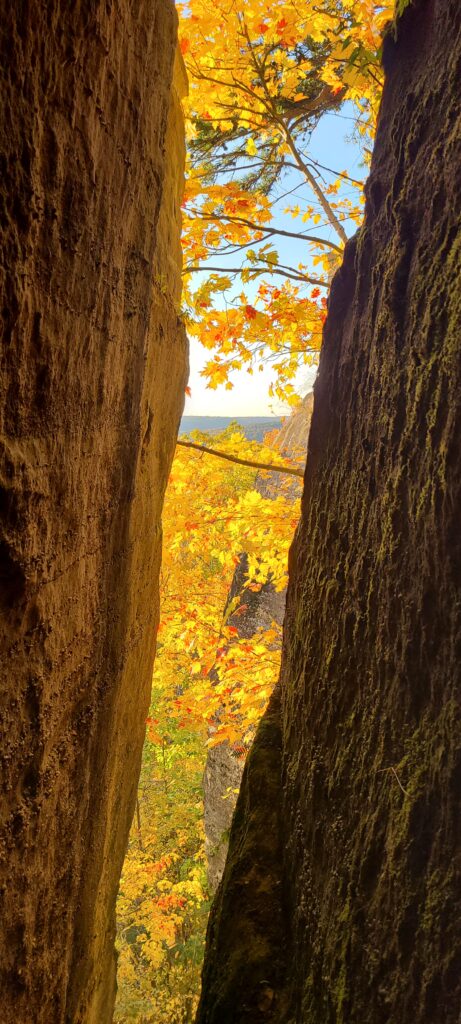 I immediately thought this very narrow passageway was almost too narrow, even claustrophobia, had I been a bit larger. Halfway down, it opened up to a place to take pictures and allow others to pass.
At the bottom, we were surprised and delighted to see the rock formations. It reminds us of our recent visit to Rock City, which is under an hour's drive from this location. We enjoyed Rock City, and this place was a smaller version of it.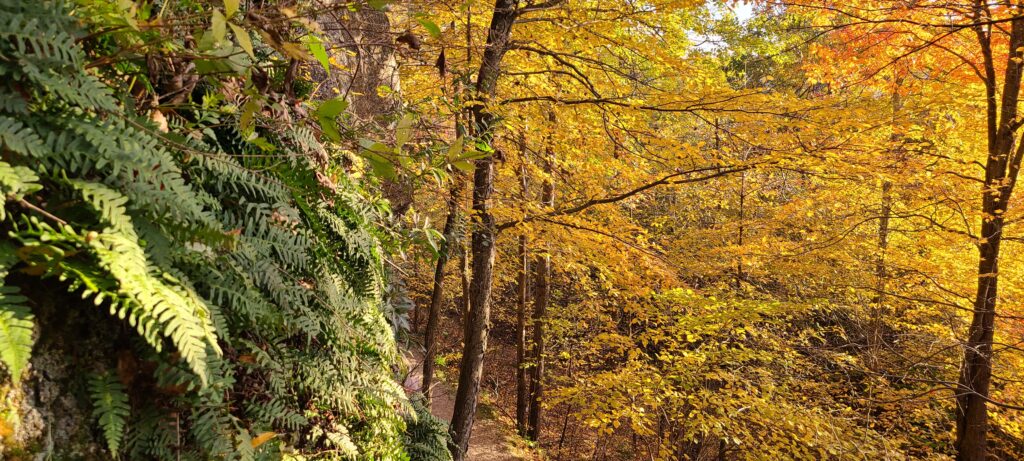 The unfortunate thing about this unexpected discovery was that I had not planned on exploring the area in depth. The sun was going to set in about 30 minutes, and because of the leaf cover on the ground, it was not easy to see the trail. It looked like few people ventured this far from the stairwell, and I was not about to get an unplanned sprained ankle before it was about to get dark. We reluctantly returned to the stairway and admired the scenery more before returning to the car and our next destination.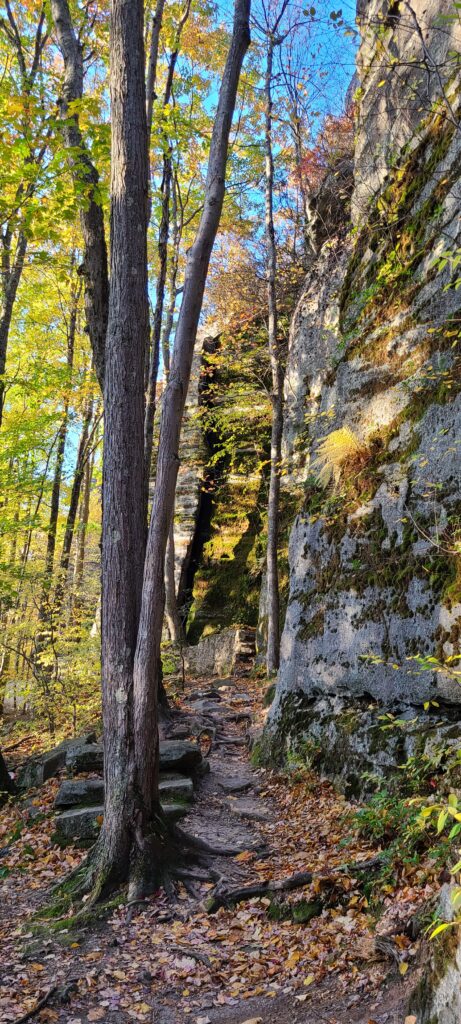 Rimrock Overlook has an incredible view of the countryside and a fantastic view of the cliff from the bottom if you are willing to climb a set of stairs. Free to access and plenty of parking.
This location is listed on my Featured Map. This is a free Google Map showing the destination of many of the places I have travelled, and it can be used for directions to sites near you.