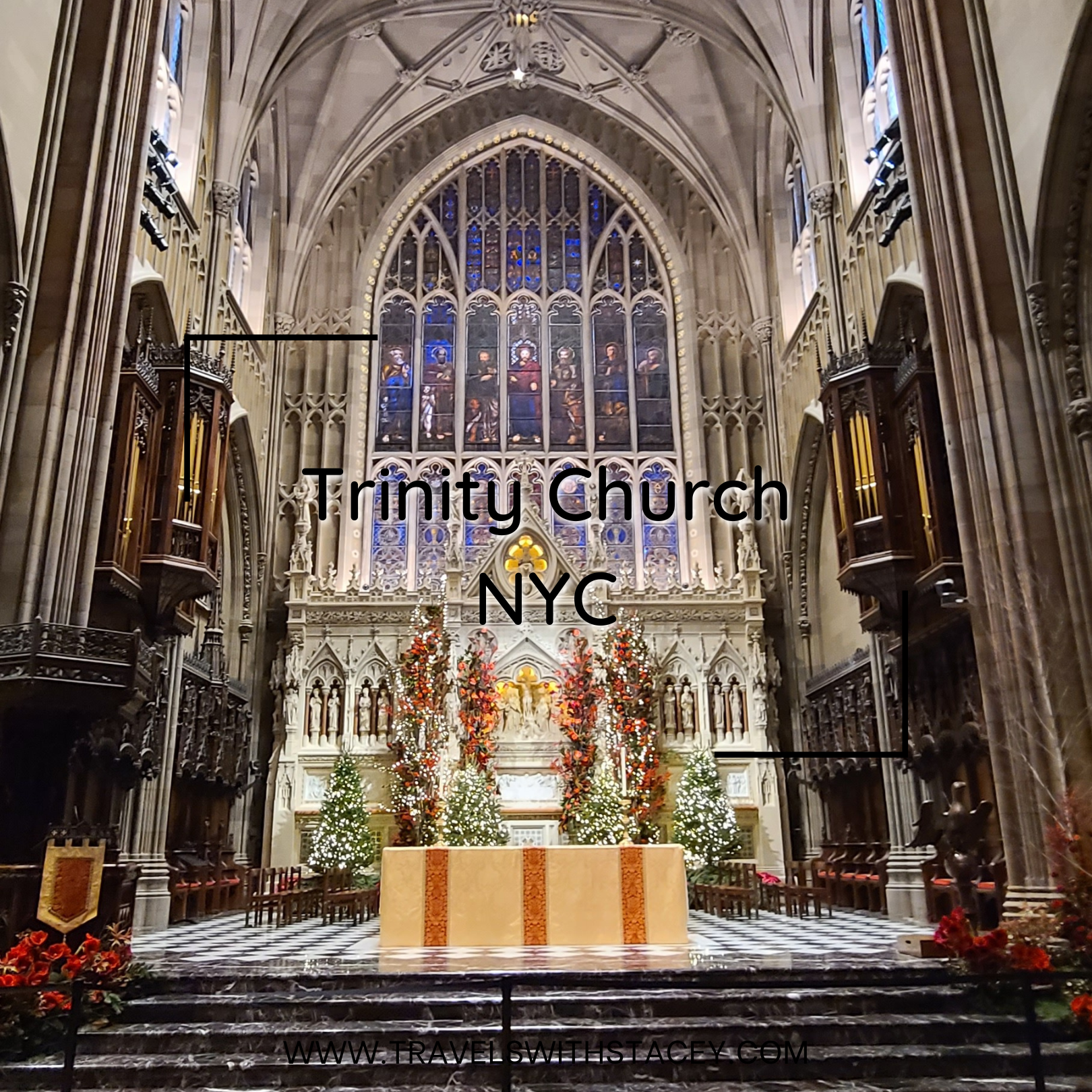 We were in New York City. An unexpected, hastily planned trip where we were wandering around enjoying the views of the Big Apple. We had no idea we were walking on Broadway – a very famous street. And then we stumbled upon Wall Street – equally renowned. Our trip was planned so quickly that much of it was spontaneous. We would happen upon Trinity Church on Wall Street.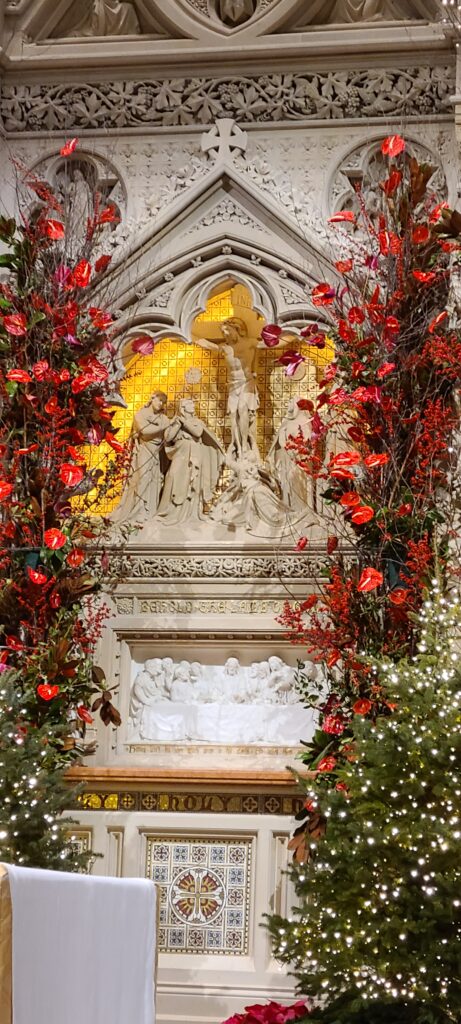 It was open, and there was a small crowd lined up. We enjoy the art and majesty of churches, and since the door was open, we would patiently wait. Being Christmas, we had to see one of the many places celebrating our Lord's birth.
The decorations were modest, done this way to maintain the glory of what these sacred grounds represented. It had a beautiful stained glass behind the altar and was filled with history. George Washington even worshipped here way, way, way back in the day.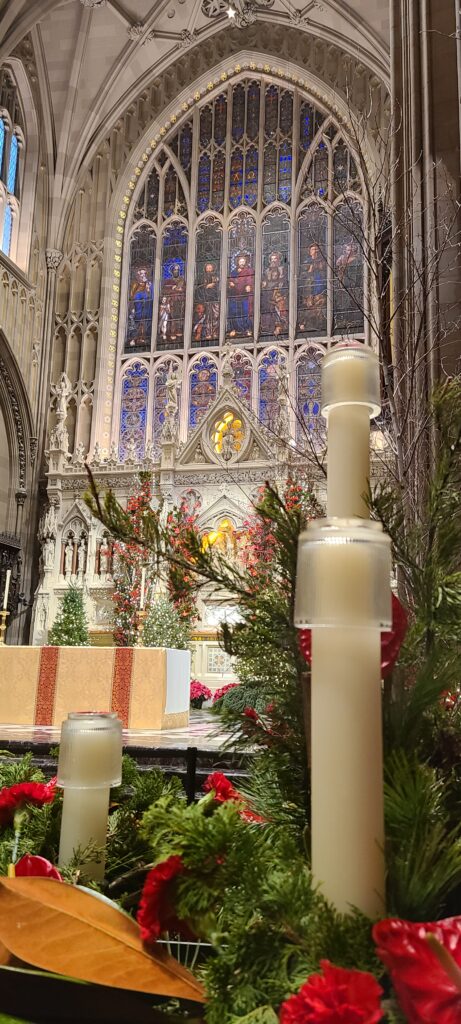 We are Canadians. We have heard of George Washington and know he was a general and the first president. What we didn't realize is that Washington is very highly revered. There are a lot of places that mention that George Washington passed through this area, or stayed the night, or took up station, or some other feat. It is going to inspire me to make a Washington-themed trip one day, this being one of many stops on this future exploration.
Like so many sites of the past, Trinity Church suffered from fire. It is shockingly common for buildings to be ravished by fire; we have barely visited a spot that has not been claimed by a blaze or two. We appreciated that the doors were open for the church. I almost think it is a crime for churches to be locked up, not because there is beautiful artwork inside that I want to see, but because these are sanctuaries that are very much needed in people's lives. A place of peace that should be freely open, not hidden behind a locked door.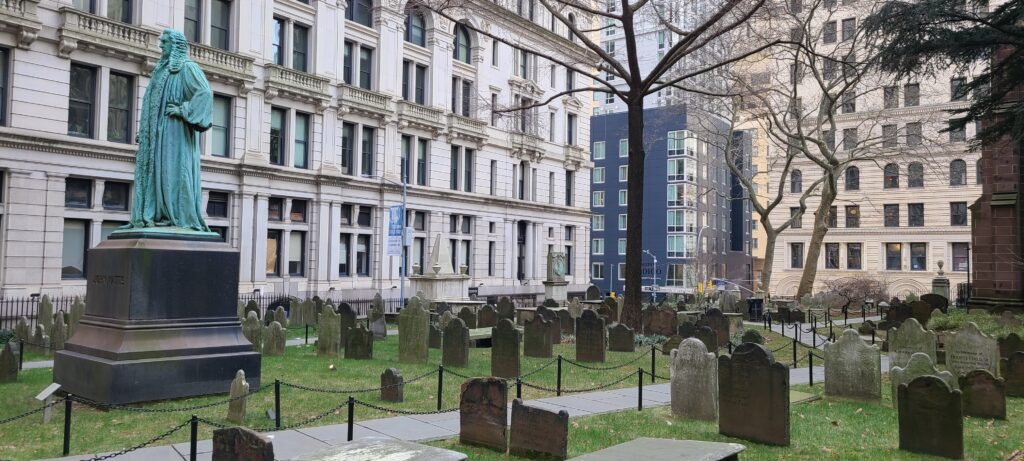 Trinity Church is a beautiful building. The history and majesty could be felt as soon as we walked in. If you are ever in the area of this church, or any church for that matter, see if the door is open and sit and enjoy the surroundings.
The location of this destination can be found on my Featured Map. This map shows all the stops we have been to that are worth seeing. There are so many things to do that are free and easily accessible.
Consider a donation when visiting to help maintain the building and grounds.
There is an old and historic graveyard beside this church.  Some of the stones are so old and worn that they can no longer be read.