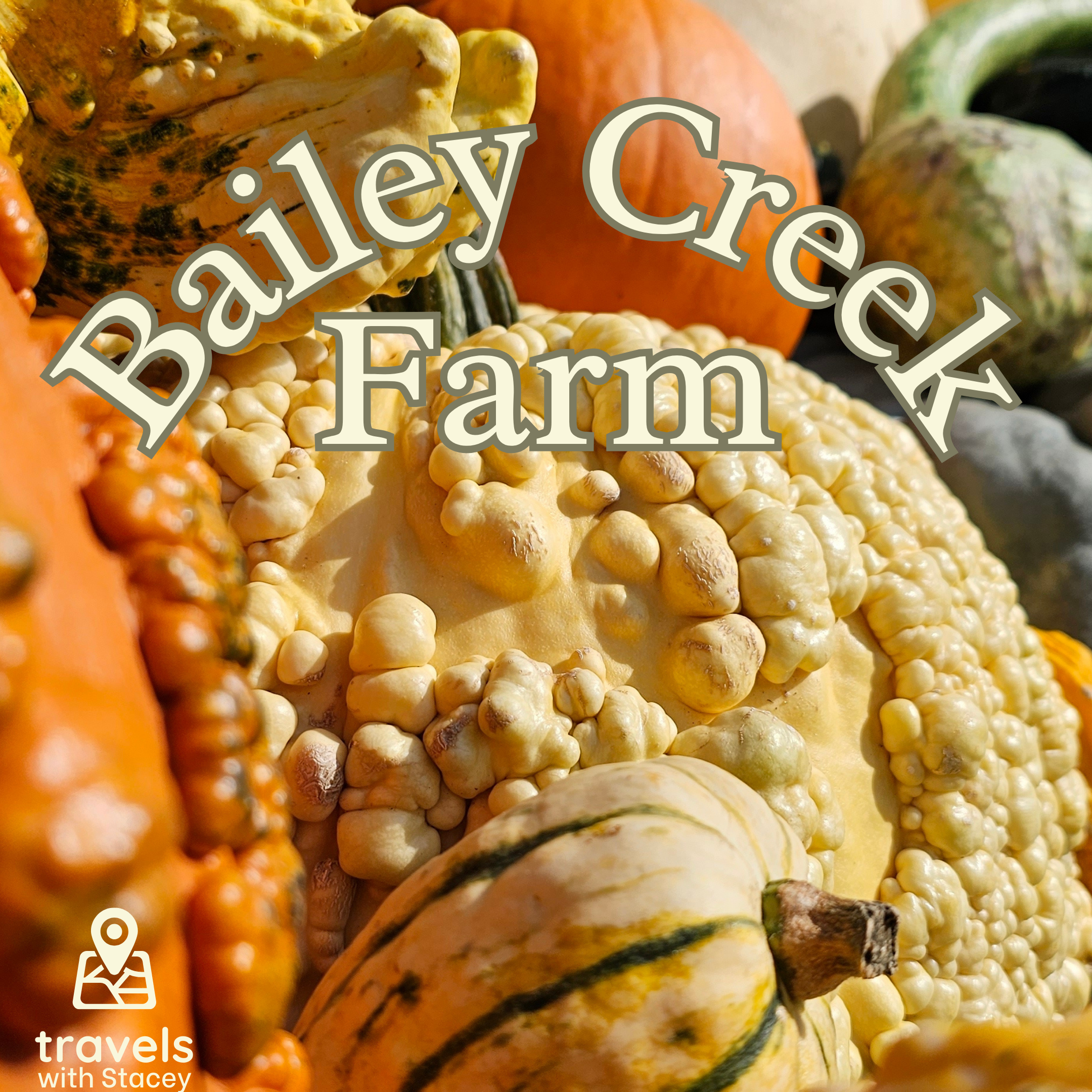 There was a time last year when I worked in Alliston, Ontario. Every day, I would drive down Hockley Road, and at this time of year, it is just stunning with the fall colours. I would pass by this display at an intersection of one of the many roads I passed and noticed that the owners had filled it with pumpkins and other squash. I just had to bring my wife to see this.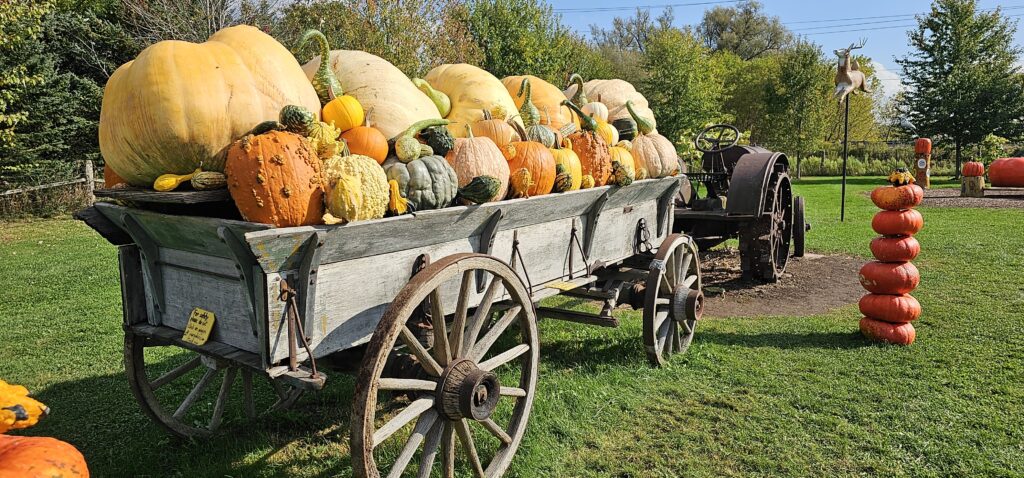 Sadly, our schedule did not allow us to travel in this direction together until early November, but unfortunately, this display was taken down the day after Halloween. So I was all the more determined to make sure Charlene could see this beautiful display of the types of squash there are this year.
During one of our evening excursions to see the sunset, I made sure that we passed Bailey Creek Farm and stopped in to see what they had to offer. This place has an honour system for paying. A pencil and envelope are provided, and a spot to deposit cash. Plus, everything they have is at such reasonable prices there is no temptation to even think of cheating. Charlene immediately began thinking of how to make our own harvest/Halloween display for our front yard, but we will have to wait until next year since our yard is being torn up by construction.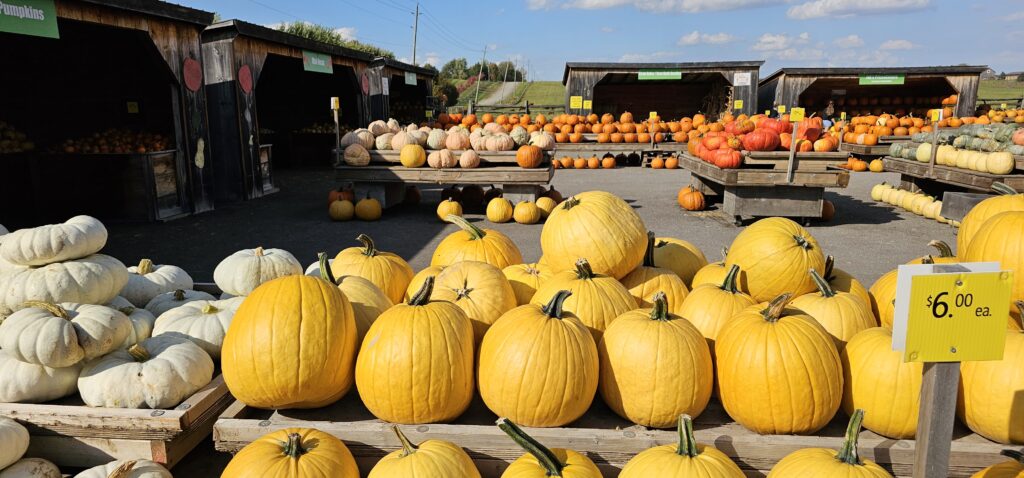 If you are even in need of unique-looking pumpkins, bales of hay, and corn stalks for a display, this is the place to go. Even if you are not going to do this, seeing the many varieties of squash is a delight.
To find the directions to this location, check out the Featured Map for this and many other places we have been to.
Ample parking
Free to visit
Very reasonable prices
Creative displays on site
Lots of picture opportunities if you like squash
20 minutes at the site