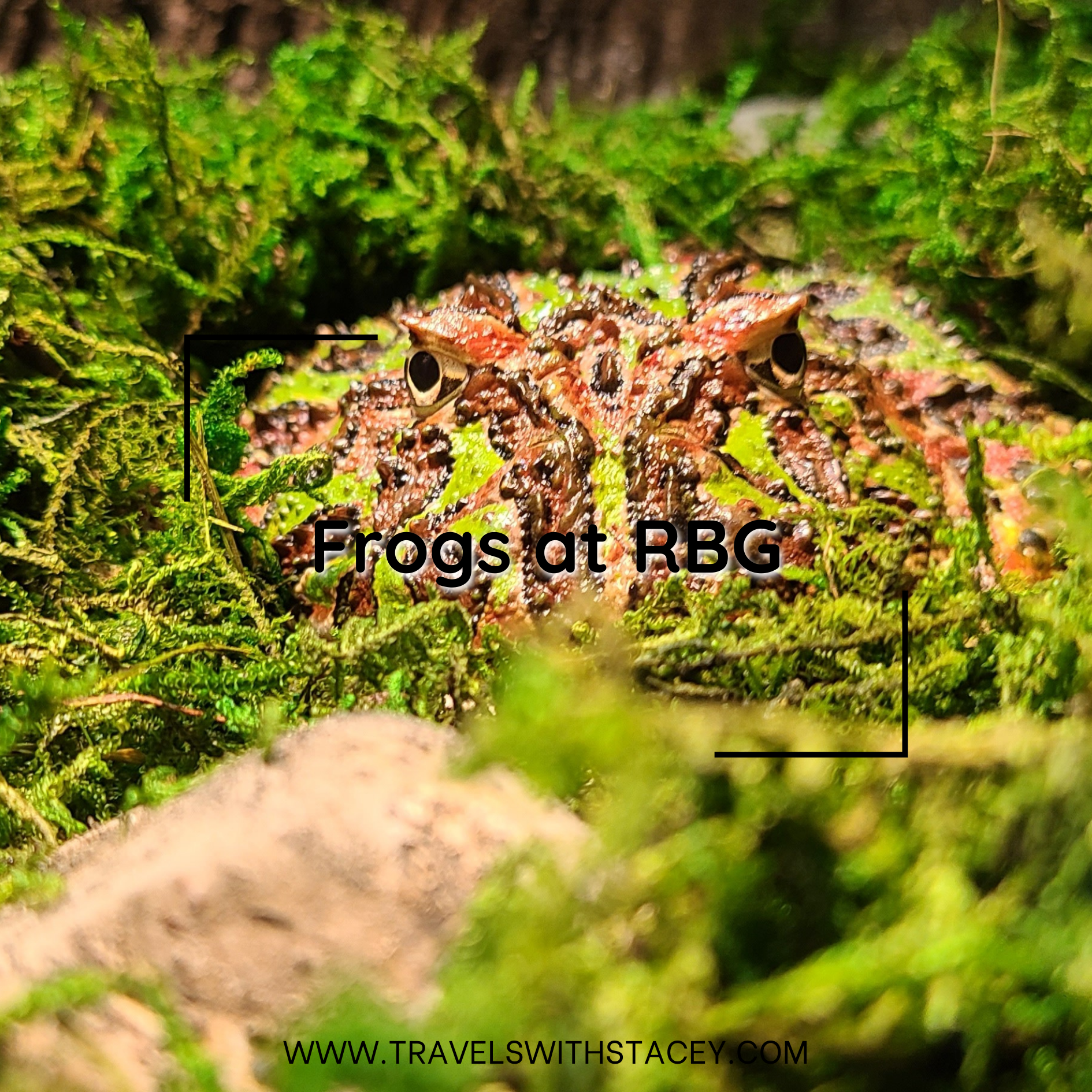 Frogs.
I don't think I know a single person that does not like frogs or toads.
Snakes, on the other hand, are reviled worldwide. But frogs, not so.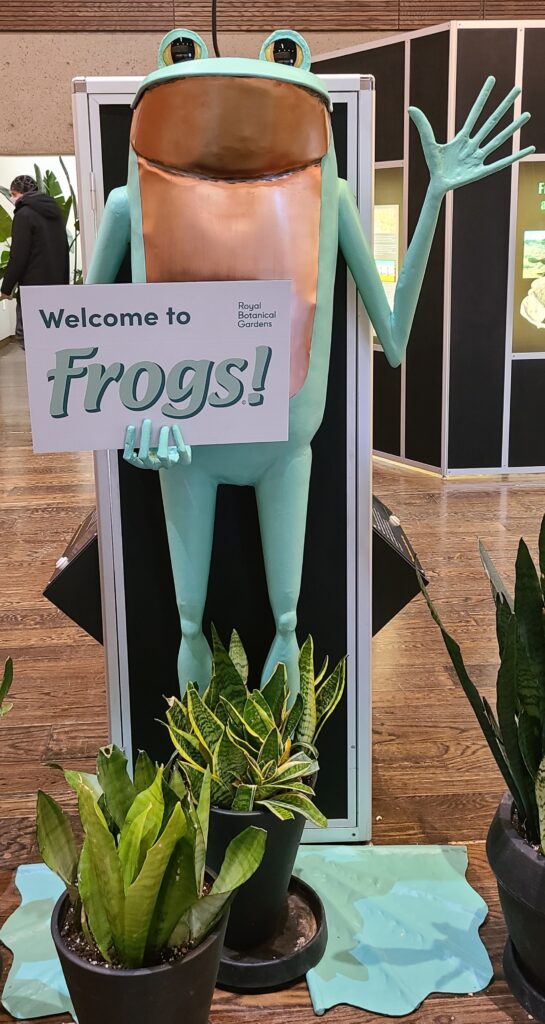 Now at Royal Botanical Garden is Frogs. In their event centre are several terrariums with various species of frogs on display. A lot of educational information is also provided, and there are regularly scheduled talks on the importance of frogs and toads for our environment.
Included with admission is access to the greenhouse and the sculpture garden across the road. We ignored this garden, which is unusual for us not to explore a place when we are there entirely, but the weather was the coldest it has been in years and very windy. We purchased a membership, which is on the expensive side compared other annual memberships that we have bought but includes the Reciprocal Admissions Program that provides access to hundreds of different garden places. We will be returning to this, Canada's largest botanical garden, again and again, exploring the various blooms throughout the year. Plus, membership includes multiple events throughout the years.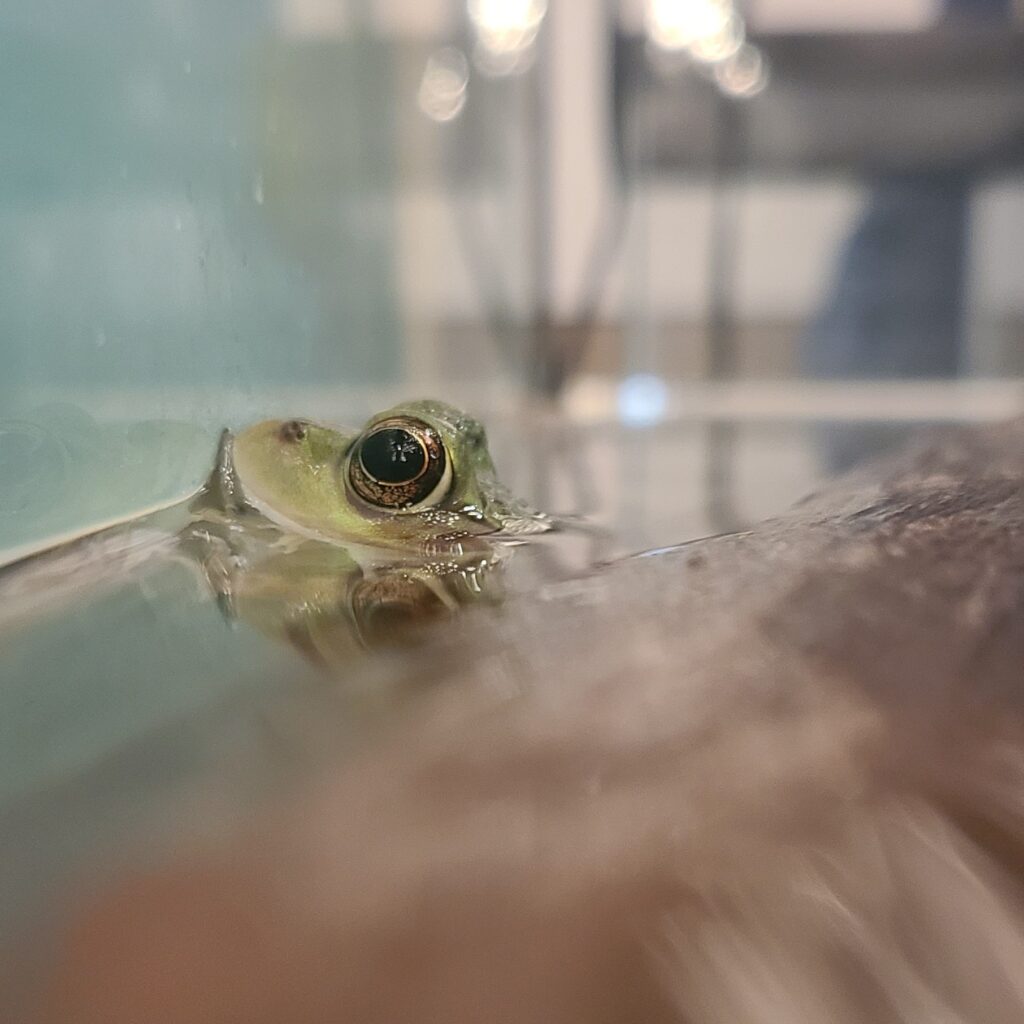 From now until March Break, Frogs are on display. Advance ticket purchases are recommended, but walk-ins might be accepted.
Free parking.
A popular event, so expect crowds.
No kissing the frogs; they will not turn into a prince.
Consider a membership; it will pay for itself.
Tickets to Frogs include access to the greenhouse, a fantastic gift shop and the gardens across the road – it is winter, so it will only be the sculptures.