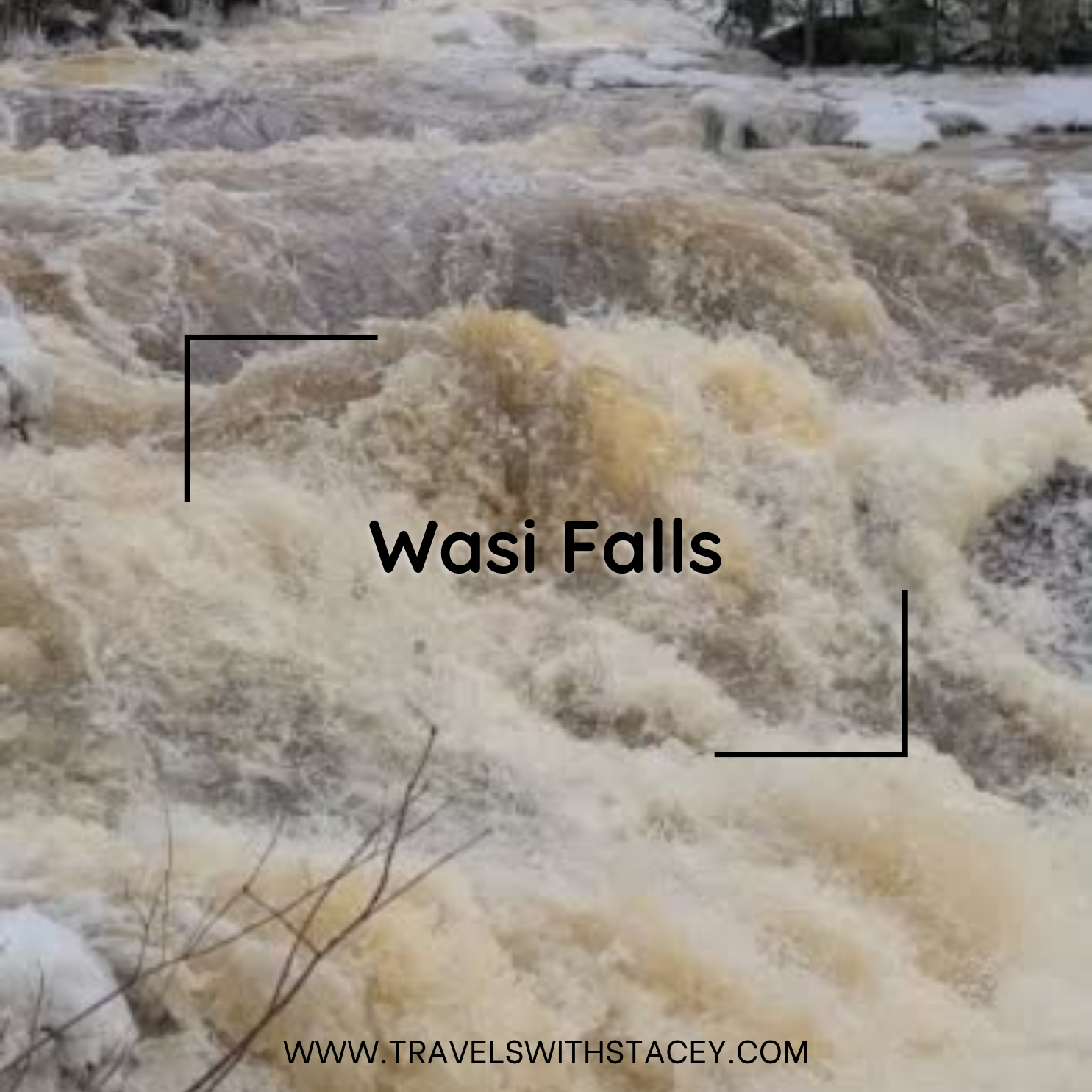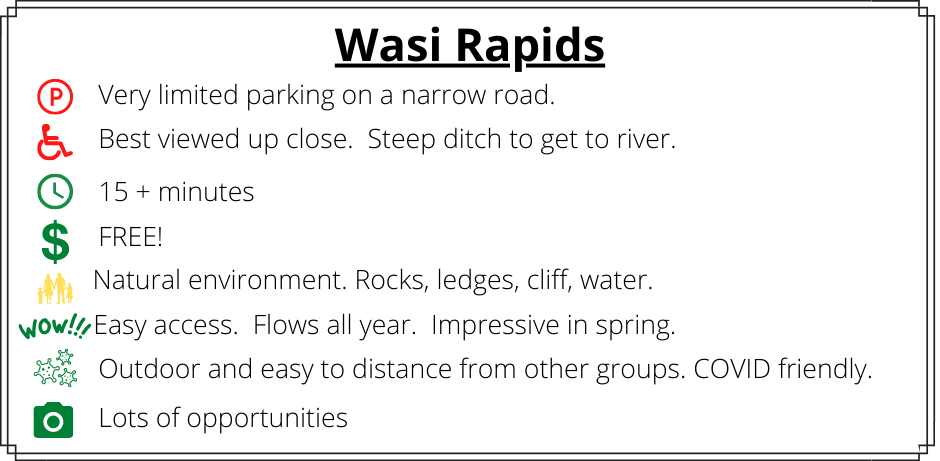 Wasi Falls, also known as Wasi Rapids or even Wasi Cascade is an easy-access site that flows all year round. Getting there is simple enough. The hard part is finding a safe spot to park. Often we park in front of one of the few homes on this road and walk back to the access.
The height of the falls could be better, but the flow rate certainly makes up for this. More a rapids, an impressive amount of water flows through this canal that drains into Lake Nipissing. The pics featured here are from a winter falls tour that we did in the area, and this is the map of the trip we took while travelling to all the various winter waterfalls.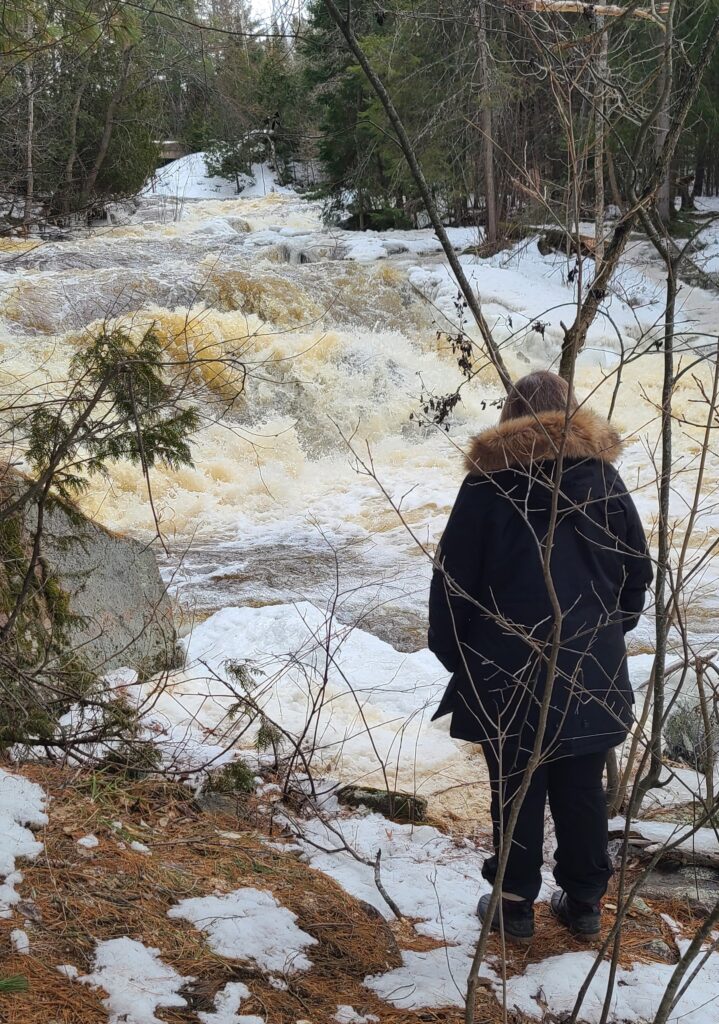 My wife, Charlene, is pictured here; she has been my inspiration for all our adventures together. When she was young, she would sit and read a book by a tiny fall near her home. It was more of a rock in the way of the water in the creek, but she has such positive memories that when we connected and married, we learned that we both appreciated waterfalls together. The peaceful babbling of Mill Creek, where Charlene grew up, could never compare to the torrent of Wasi Falls.
And it doesn't need to!
Each fall has its own character and its own feel to it. Visiting falls is an emotional experience for us, and we get to see all the various moods of nature. Wasi provided us with power and strength as it churned its way to the lake less than a kilometre away.

The falls/rapids are located off a main road down a dead-end street. There is little traffic in the area, but finding a place to park is an issue. A path to the river leads to a great vantage point.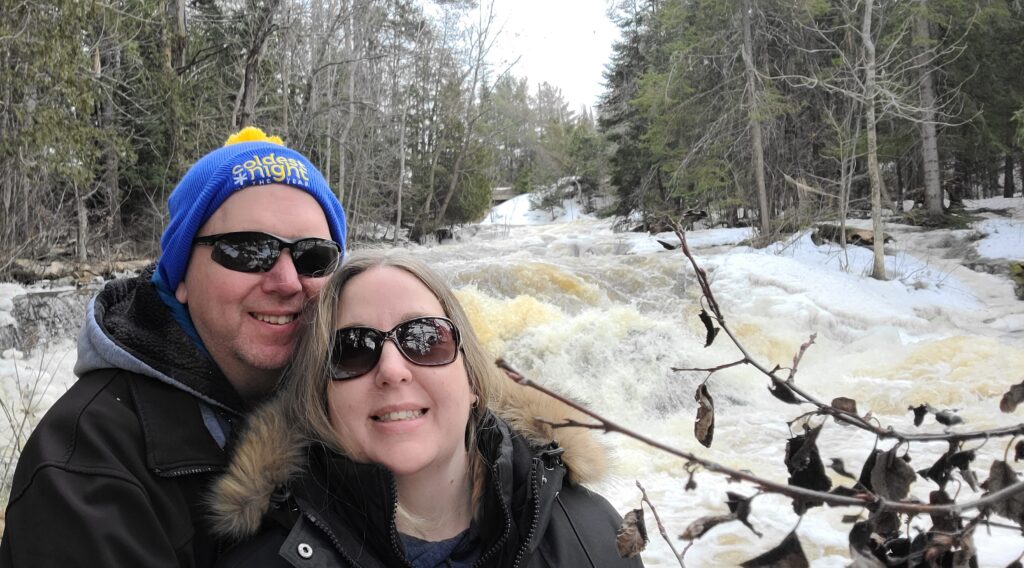 Wasi Falls is one of many great locations that we have travelled to and a map of these places is easy to download and view. Featured Map is a free download.