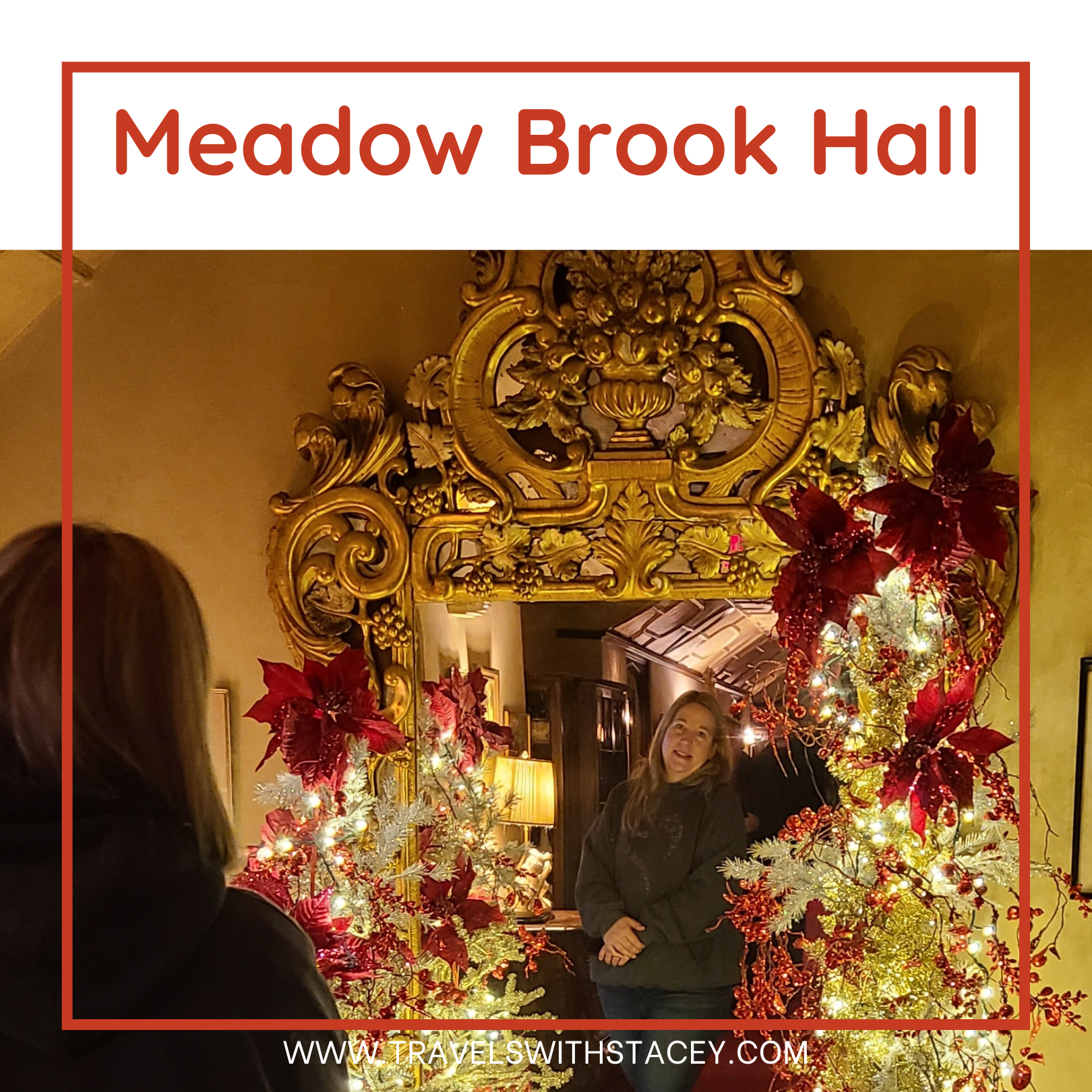 Meadow Brook Hall is located on the grounds of Oakland University in Michigan.
There is nothing sadder than losing a husband early in a marriage. Understandably, the widow would travel to Europe for a while and eventually return to America and get a new husband.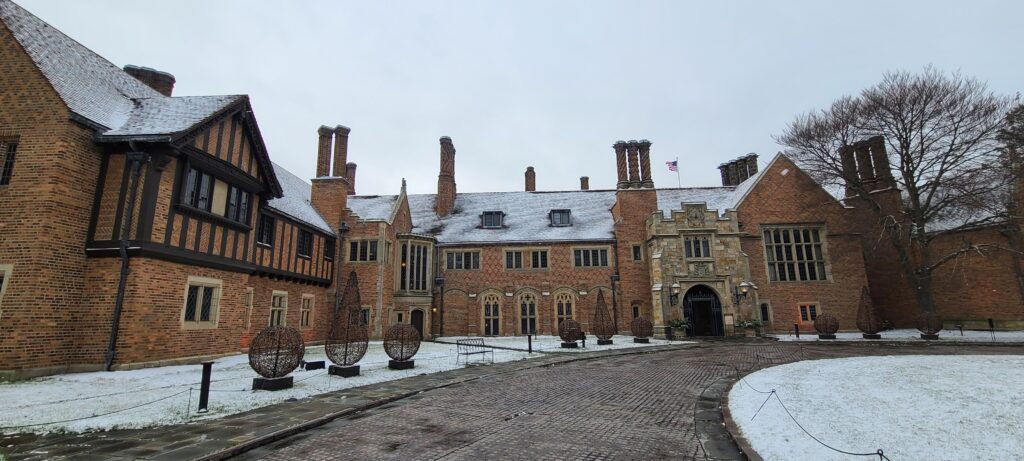 What is even more understandable is that in her grief, she would forget about the incredible wealth she inherited from her late husband and, upon this recollection, build a massive mansion in the style of her favourite places.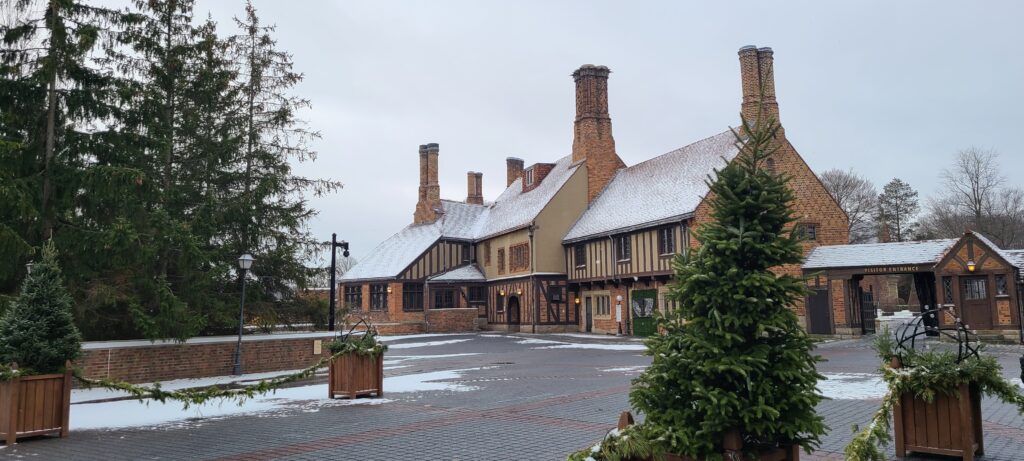 We were able to visit this mansion, which is now a stand-alone, self-sufficient museum on the grounds of Oakland University in Michigan. It has over one hundred rooms, separate wings for each child she had, guest rooms for when the kids had friends over and even a playroom for each kid! Wow!
As always, visiting heritage homes is a top priority for the missus and me. Seeing how people in the past lived is always interesting, and it is even better when those people are filthy rich.
Oh, to dream of owning a home like this.
Not likely happening, but visiting them is easy enough.
Meadow Brook Hall was formally constructed by the widow of one of the original founders of Dodge. She would donate the building and grounds to create a university. On the day that we visited, it was decorated for Christmas. In the past couple of years, we have seen Casa Loma, Willistead Manor, and Meadow Brook Mall being the best Christmas home.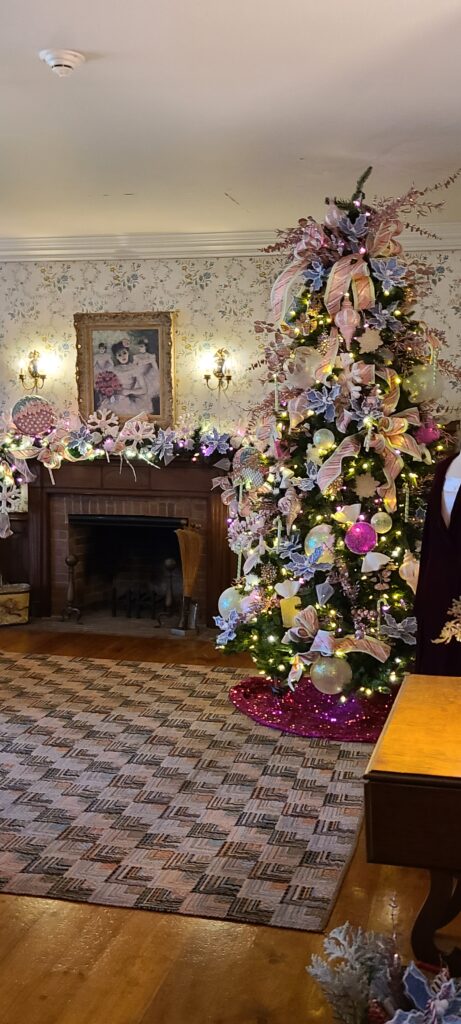 I am hoping that someday soon that I will find a rival, but at this point, it was incredibly well done. Each of the rooms had a well-crafted tree in its theme. Mantles and tables were decorated for all to enjoy. It was just the right balance of Christmas and heritage/history without one or the other dominating. Even an organist was having fun trying to get the kids to sing Christmas songs with him.
This location was popular. At times, the various rooms were crowded. With a bit of patience, the crowds would dissipate to allow for private exploration. Time constraints did not allow us to also visit at nighttime to see the outdoor light displays; we will consider a renewed trip during the next Christmas season since it appears that each year the rooms are decorated differently. This summer, we will likely revisit to see the gardens and have a behind-the-scenes tour to learn more about this stunning attraction.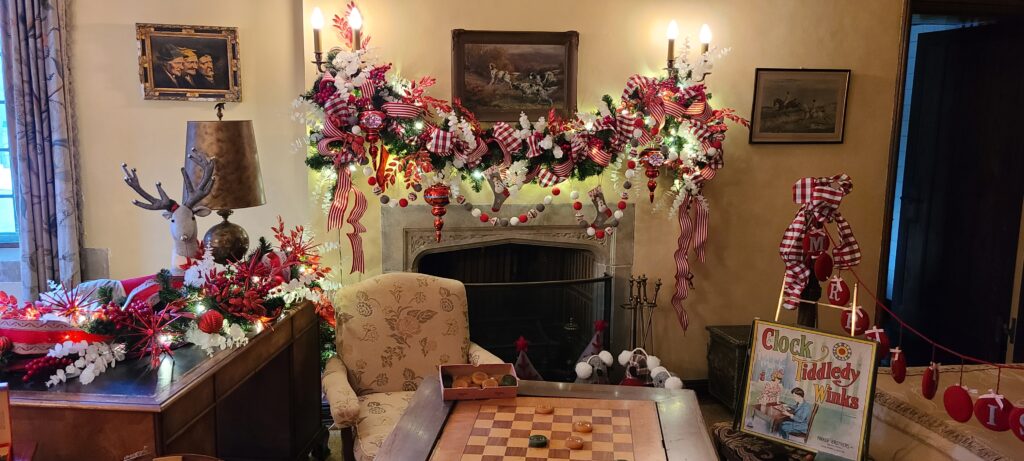 This, and so many other places we have visited, is on my Featured Map. Use this to find places to visit that are close enough for you to see. You can also check out my Custom Google Maps for other places to visit.