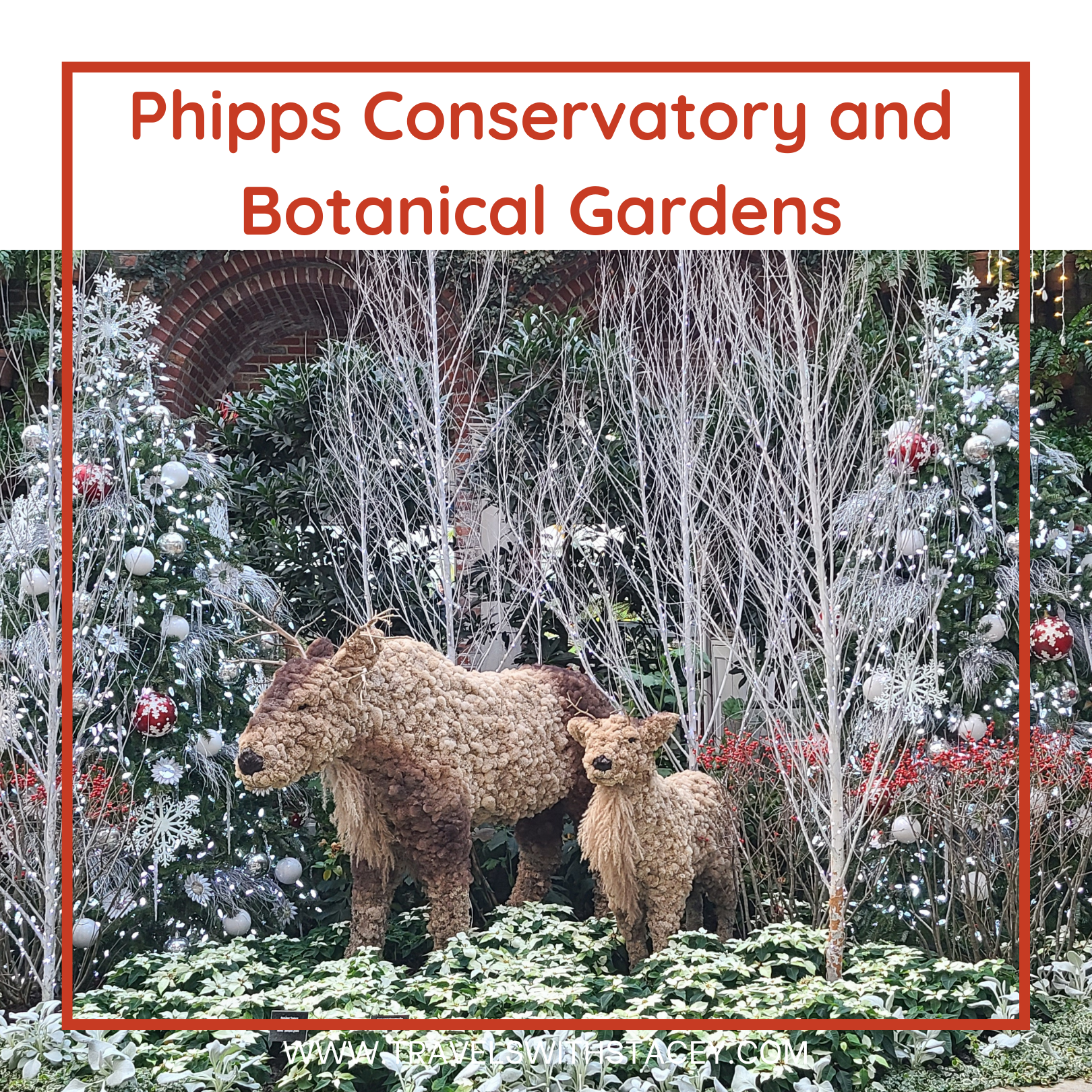 Phipps Conservatory and Botanical Gardens is located in Pittsburgh USA
Every now and again, you just have to get up and leave.  That is precisely what we did.
I had expected to be working, but plans changed in a good way. After a few hours of fast and frantic research and planning, I had my itinerary ready. The big spot on our trip was a repeat visit to Phipps Conservatory and Botanical Gardens. The Holiday Magic! Winter Flower Show and Light Garden are ablaze, and we love Christmas, flowers and lights. All three packed into one, and it was at one of the best conservatories we had ever visited.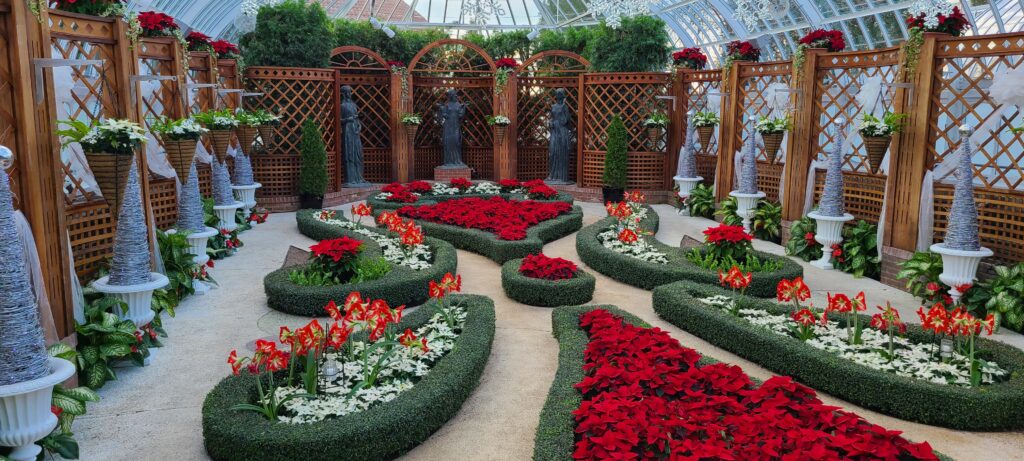 We drove six hours from our home to Pittsburgh (with a few stops in between). Some people think six hours in a car is a lot, but a year earlier, we drove a record 13 hours just to see a waterfall that my wife was tagged in, and we found it worth it. Sometimes it is both the journey and the destination that makes for a good trip.
We arrived at our ticketed time and were lucky to find a parking spot close by. Upon entry, we were greeted with a beautiful display of deer. Well crafted, and I expected nothing less. We were here in the summer and saw how well-crafted their collections were. Slowly we travelled through this conservatory that has been serving the people of Pittsburgh for decades. It was a popular event that was sold out but it never felt crowded; our eyes were fixed on what we were seeing.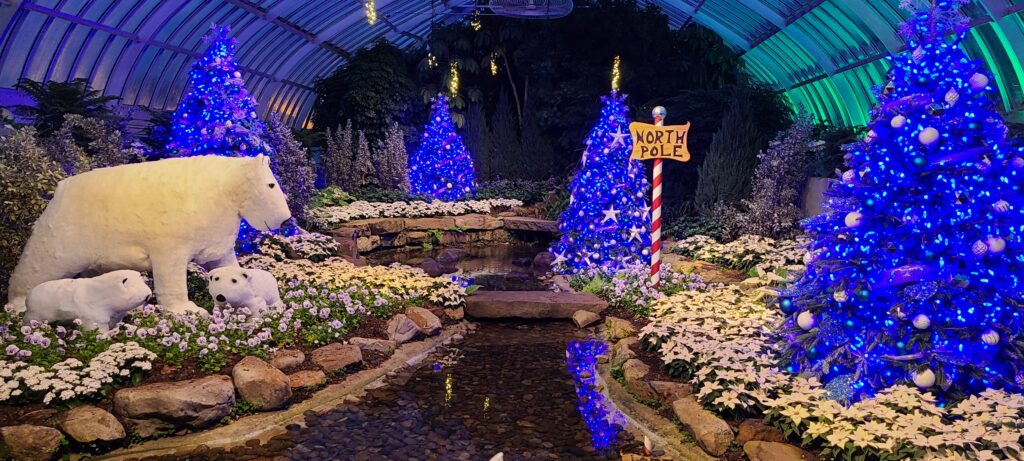 The fortunate thing about tickets to this location is that once you are in, you can stay as long as you want. We arrived before sunset and wanted to see the displays in the dark when they would be lit up. We found a bench, and people watched for a while and then walked it all again to see the lights and flowers.
Well worth the drive and well worth waiting for the darkness.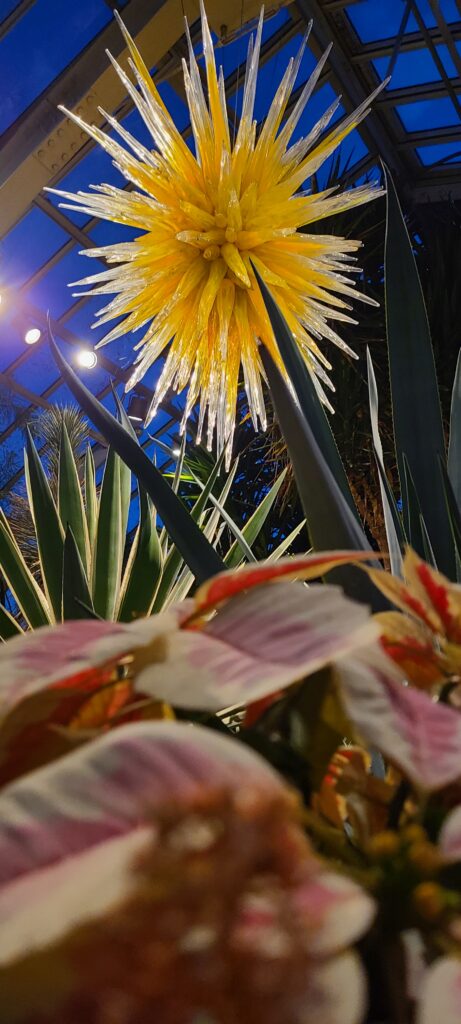 The wife and I broke into a discussion on how some people seem to power-walk through these displays, and they were missing so much. We have seen this at other places and have yet to understand why someone would come to a place and not take the time to enjoy it.
But we enjoyed it, and that is all that mattered.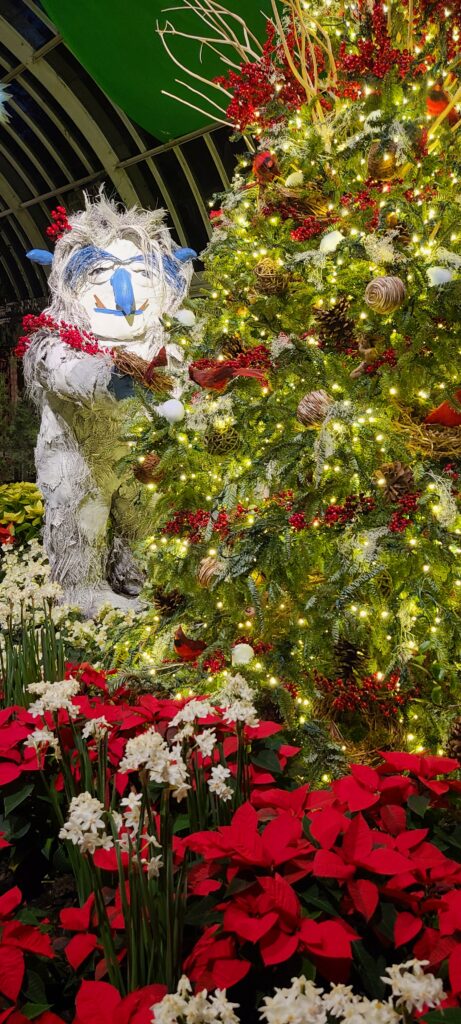 This event is currently running until early January. A six-hour drive was worth every minute; if we lived closer, I would consider getting a membership.