So what do you do when you become incredibly successful, influential, and upper-class?
You built a BIG house.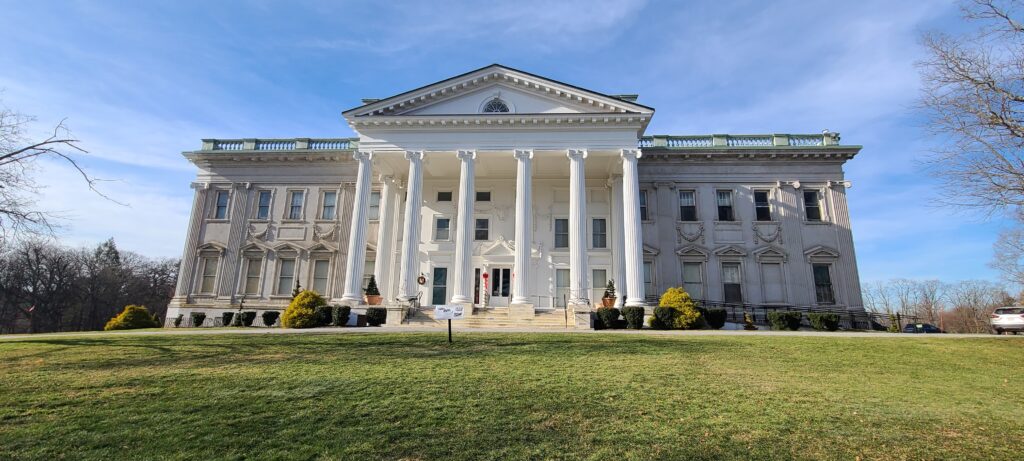 During the Gilded Age, there were many big homes built. Some of them are now heritage museums. Staatsburgh was donated to the state in honour of the family that lived there and with the intention that it would be preserved. We appreciate this donation and recently visited this historic place.
This destination was one of many along the Hudson River that we were planning on visiting. As part of our spontaneous "Hey, let's visit New York City" trip, this site was on our final day before returning home. Staatsburgh was still decorated for Christmas when we visited. Christmas is our favourite season, and we travel more in the month of December than in any month.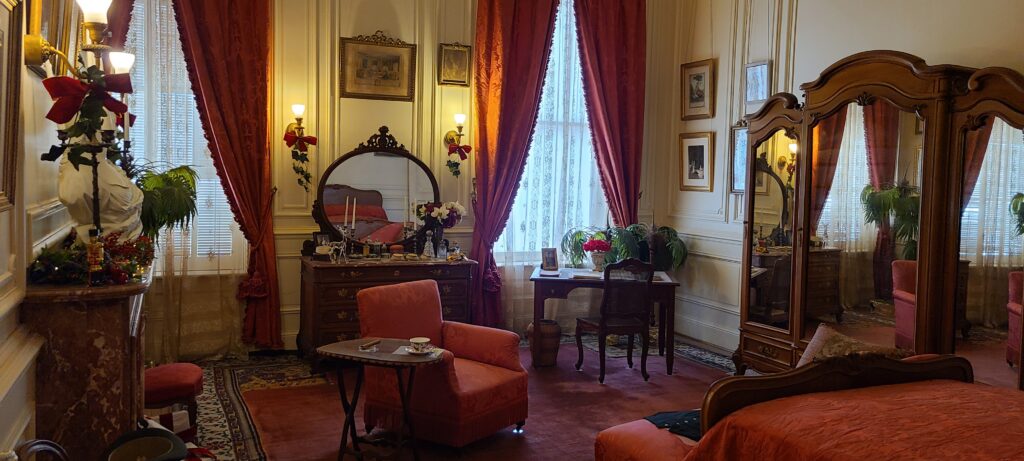 Because of the seasonal event of having the place all dolled up for the holiday season, there were no tour guides to tell us about the history of the building or its occupants. We will learn of these facts at a later date. We like tour guides because it adds to the experience of the site. Still, no guides meant no rushing through the home.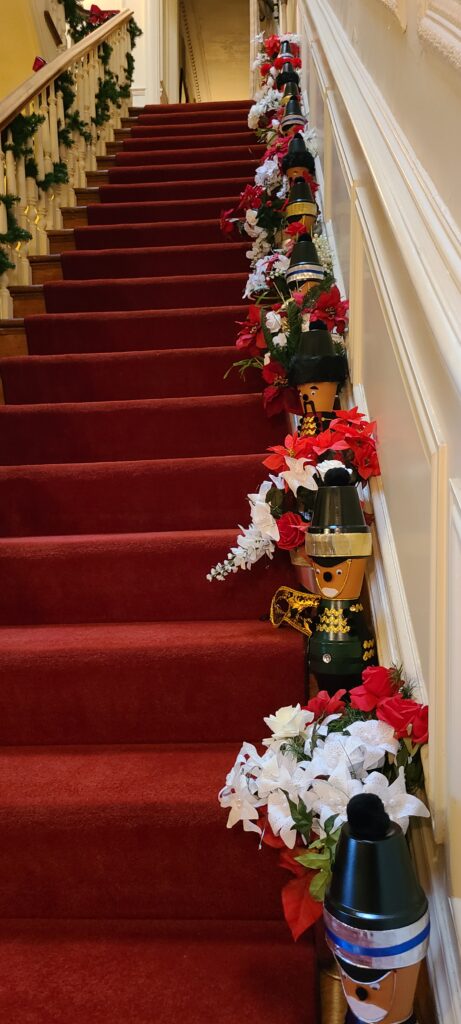 There was informative signage in many of the rooms explaining a brief amount of history. Each room was decorated well with Christmas items and with the typical things that would be found during that era. We have seen so many of these heritage homes that it is hard to find some new trinket or learn a new fact about the time period, and yet we continue to visit these as our top priority when out and about in the world.
This location was quite popular when we were there. Apparently, many others enjoy seeing extravagant displays of wealth that none of us commoners will ever afford. It is a tease, but I have never felt jealous – not sure why? I would love money; a lot more would be much better. The things I would do…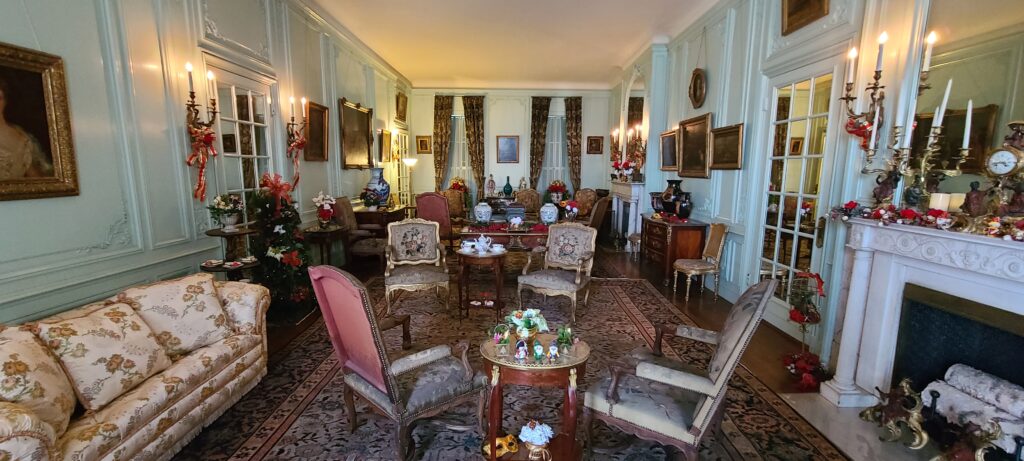 The building is undergoing renovation work to preserve its heritage value, which is evident when looking at the outside. Inside, everything looks fantastic, and a lot of care is put into maintaining this attraction, especially during the Christmas season.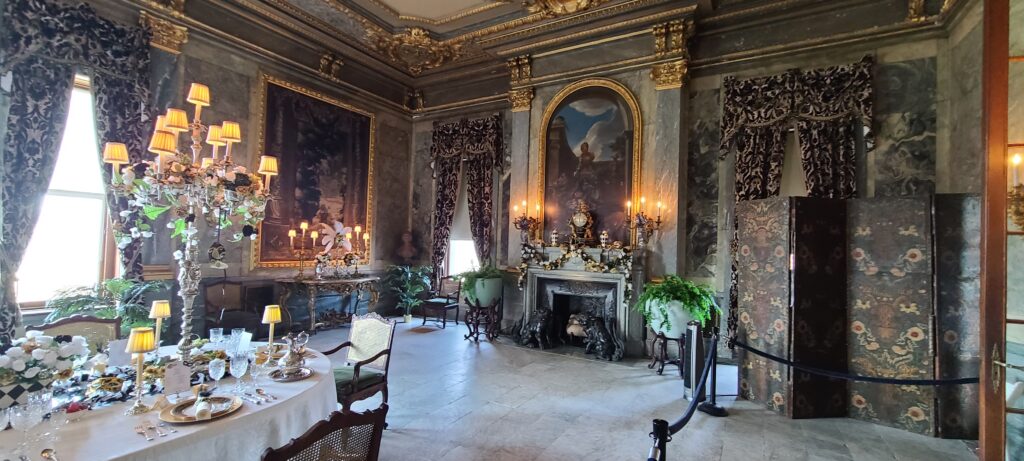 Although it was decorated for Christmas, this attraction is open throughout the year.
There is a modest entrance fee and no rush to explore the rooms.
Staatsburgh is one of many heritage sites we have visited; others can be found on my Featured Map.