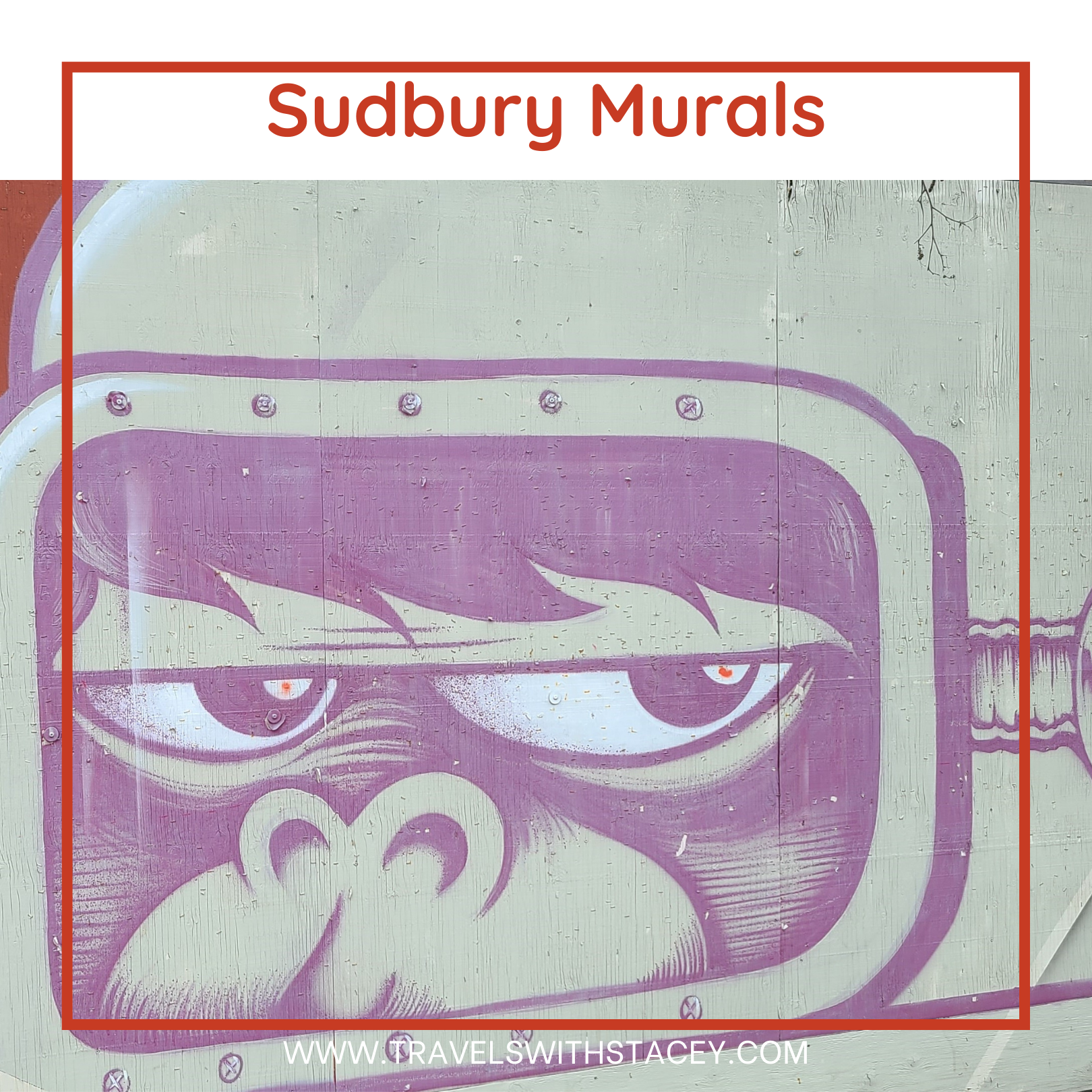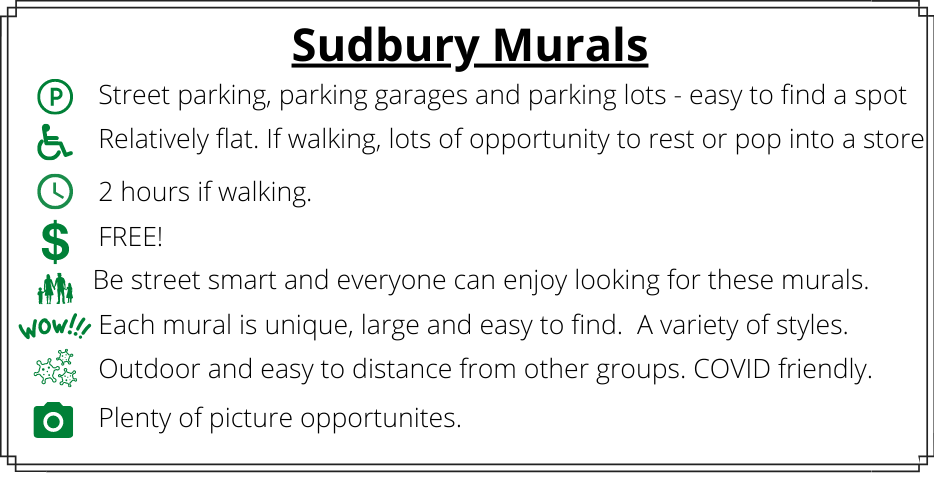 I didn't know murals were a thing until I saw a flyer for the Sudbury. Initially, I thought Sudbury had the first and only murals and wanted to visit this city. When I was a kid growing up in Orangeville, there were two murals. To find a place that had many more was a place I wanted to visit.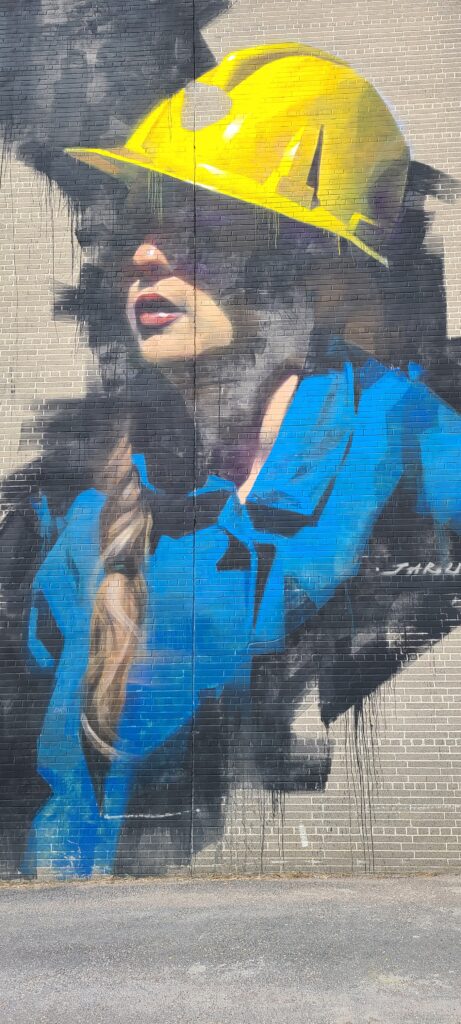 We went to Sudbury during a full COVID lockdown, meaning all the stores were closed. Parking was super easy, but it was evident that there is more than ample parking in this downtown area. I had mapped out the location of all the murals and roughly planned a walking route that the wife and I would take. These murals are easy to notice, being very large, colourful and prominently displayed. Many of them are in the downtown core, but they spread outward, and we walked to those areas.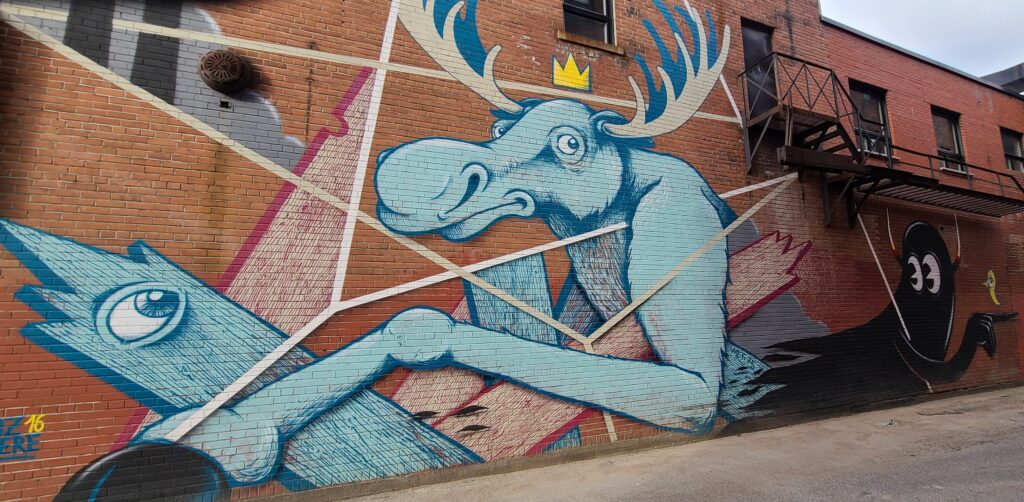 This would be our first mural tour, and we discovered that walking to each mural was better than driving.  Walking allowed us to experience the neighbourhood better and see things that would typically be missed when going by car. Had the stores been open during this time when COVID ruled everyone's lives, we would have gone shopping and explored other interests that we had seen. 
We passed by a display of crosses. It was heartbreaking seeing all these crosses representing all that had died recently due to the opioid crisis. In the time frame of these crosses, people are dying daily from drug overdose and being in COVID lockdown, the city only registered three deaths from the pandemic. It has been noted that 19 people a day die from opioid overdose, and those numbers are going up. The epic scale of drug misuse and its impact on family and society was made abundantly clear. It was an unexpected shock, very eye-opening and sobering; one that would have been missed had we driven from mural to mural.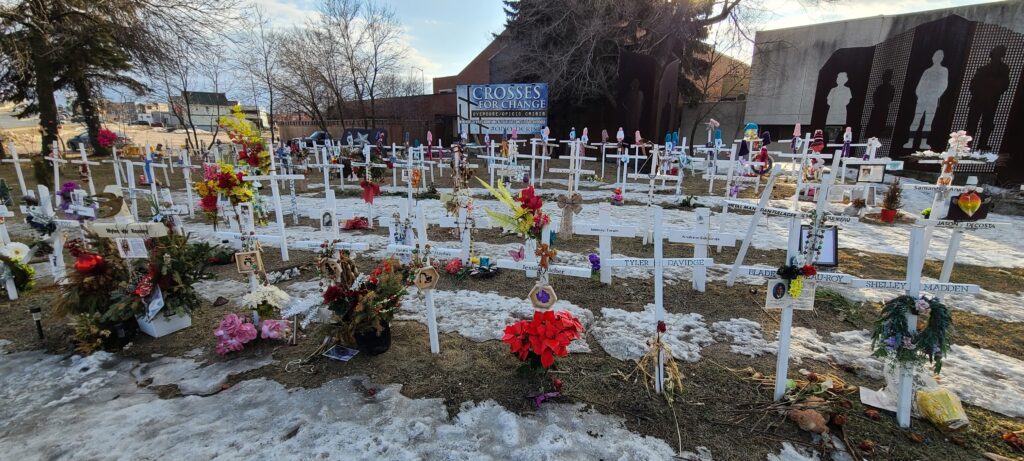 As we explored the city and its murals, we noticed the opioid crisis in action. Since so many office and store employees were home, the only people were the two of us and dozens of homeless and they did not hide their drug use.  Otherwise hidden, they could not blend into the environment when so few people were on the streets. Our venture to see art displayed on buildings had us witness the tragedy that some lives are living in full. We remembered most of this trip to Sudbury, drugs, homelessness, poverty, despair, and sorrow.
Even though we did complete the walking route I created and saw the unique wall paintings, we did learn so much more about the city and its people and the struggles that so many are having. Most of this is hidden, forgotten, pushed aside and intentionally ignored.  This crisis needs to have as much attention as COVID once did in our society.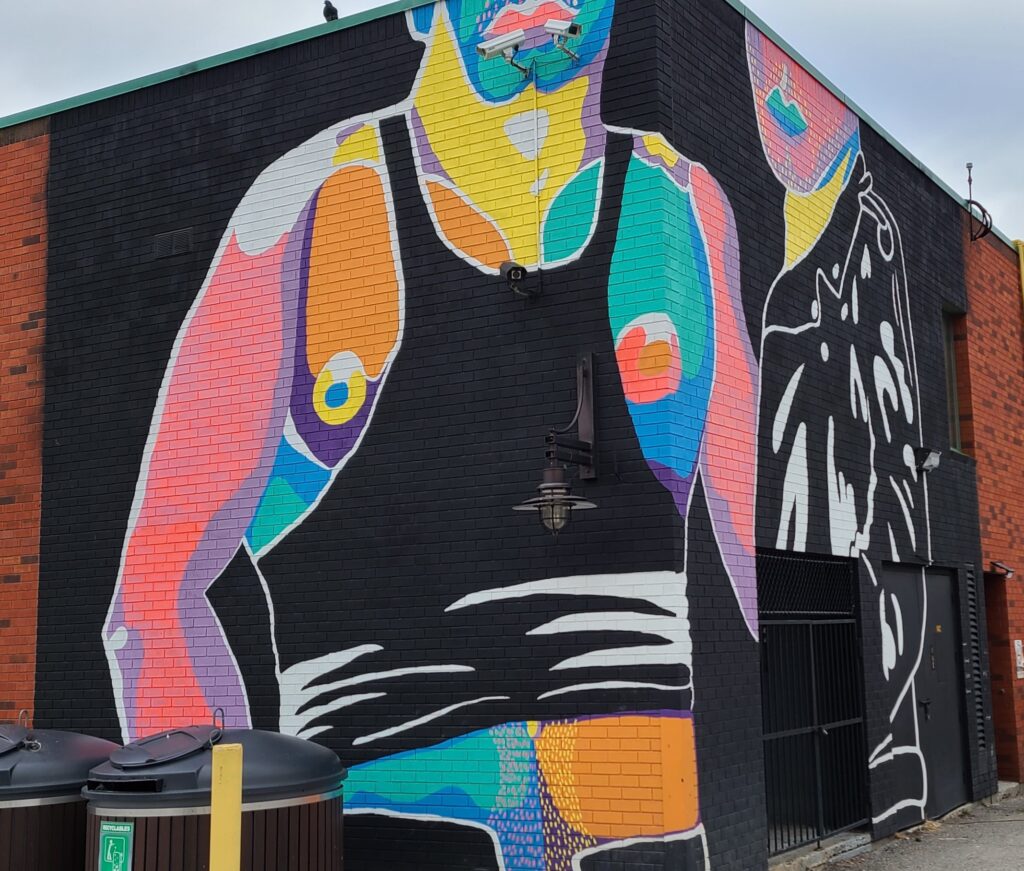 If you wish to see the murals featured in Sudbury, including Canada's largest mural and one in tribute to Alex Trebek, visit UpHere. There is even an app and a bit of information on the page about each mural.
Alternatively, download my Mural Map for Google Maps. This map shows many of Sudbury's murals and other murals that I have discovered. I did not know until after Sudbury that murals are something that is being created in nearly every city and town.
This was one of my stops on my Frozen Falls Trip. *****Link back to future article***** This is the Google Map of this trip.