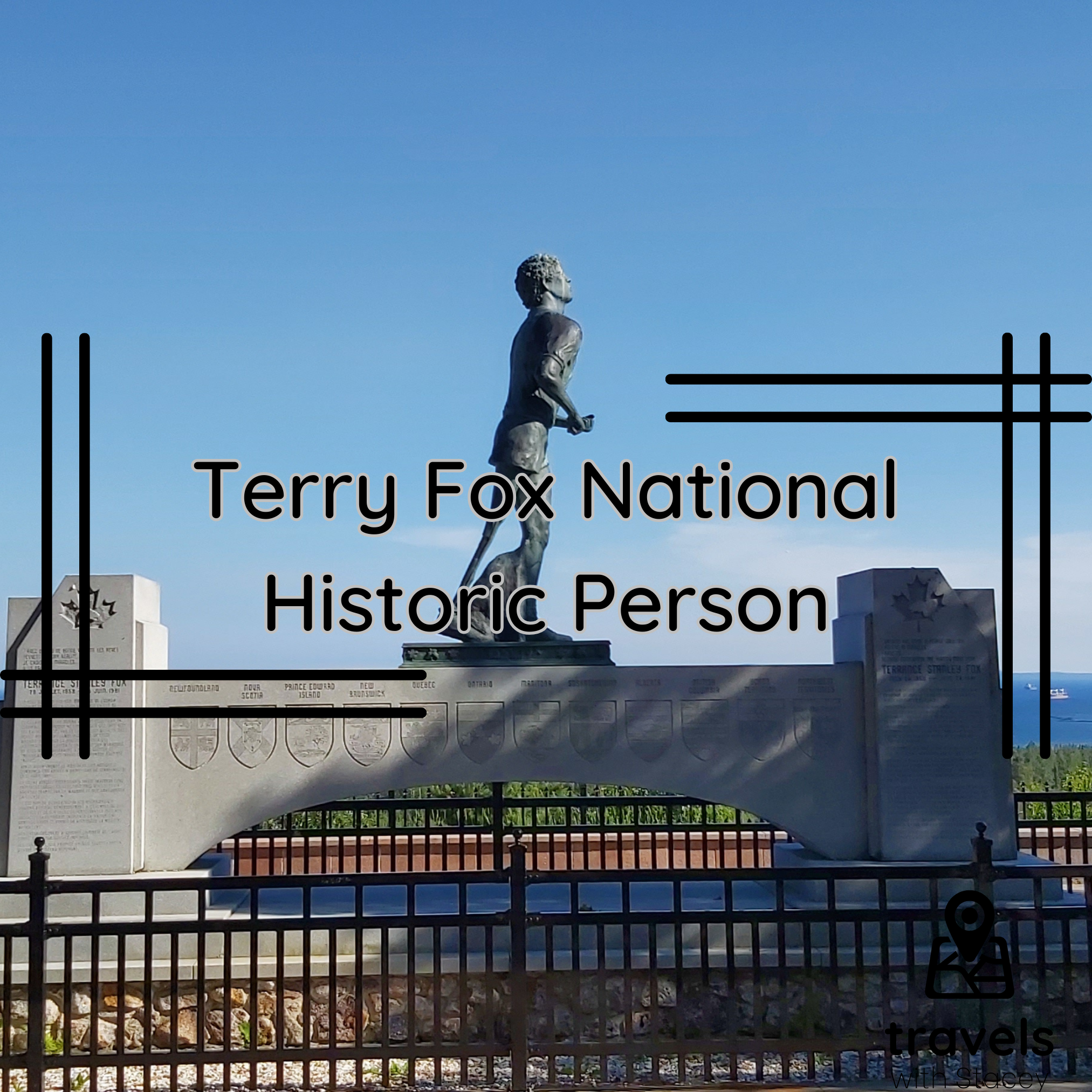 It was a sad reason why we were up in Thunder Bay for our first visit to this northern Ontario city. My wife's father had died, and she needed to get away. We did a rapid, four-day round trip to this city just months after his passing.
Here is where I failed as a husband and simply forgot the whole reason for my father-in-law's death: cancer. When planning this spur-of-the-moment trip to get Charlene away from things and give her a break, I took her to one of Canada's most famous cancer fighters. We were at the Terry Fox National Historic Plaque and Lookout. The location of this monument to the man who tried to run across Canada with just one leg ended not too far from here. This site is located here because Terry Fox's cancer became too much, and he had to end his marathon not too far from here.
I didn't even think of this when I brought my wife to this location. My goal was to have a quick look at the statue, but I was more interested in seeing the Sleeping Giant. I never even realized just how emotional this site was for my grieving wife. Her father had just died of cancer, and here is a monument to a famous cancer hero.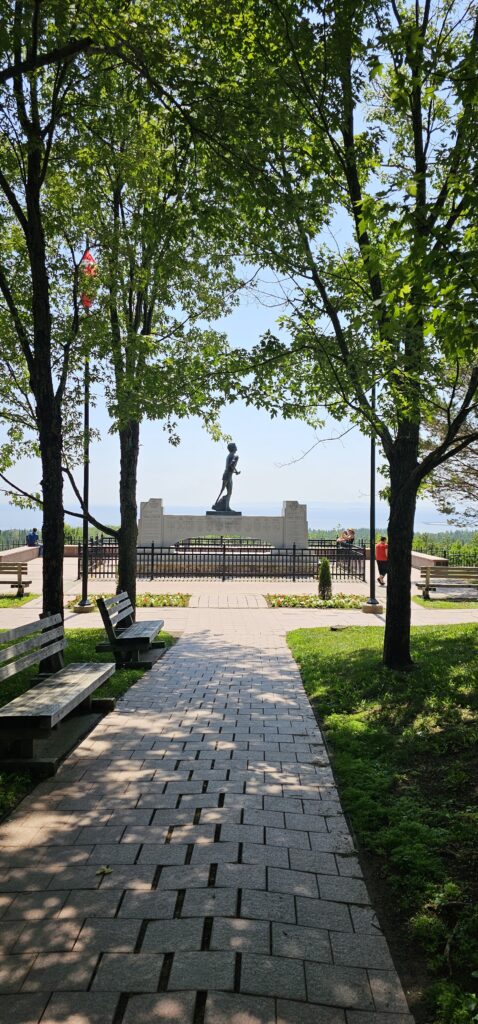 We would return to this location three years later as part of our Alaska Trip. Time has passed, but the emotions have not. Memories of Charlene's father's struggle still are fresh in her mind, and even though we could explore the site more than we did the previous time, it is still a memorial to all those who had cancer and the dream of ending this plight from Mankind.
This area that is dedicated to Terry Fox is up high and offers a vantage point overlooking Lake Superior. Across the way, there is Sleeping Giant Provincial Park. It is named Sleeping Giant because when people look at the island, It resembles a giant lying in the water.
I did not see it the first time.
I did not see it this second time.
But apparently, many people see the image in the rock. I don't. You might, but not me.
Also at this location is an information desk. The tourist brochure selection there is minimal since it is more about Terry Fox than for those wanting to seek out other things to do. The area is maintained beautifully and always has people there to admire the view and to remember those who have had cancer.
Terry Fox once said:
Dreams are made if people only try.  I believe in miracles.  I have to…because somewhere, the hurting must stop.
The location is free to visit and is open 24 hours a day.
The visitor centre is only open for certain hours.
There are picnic tables and outdoor restrooms making this a great place to stop and have a break.
The view of the city and of Lake Superior is amazing.
The statue honouring this Canadian hero is large and commemorates the iconic gait that Terry Fox had as he ran across Canada.
To find this and all the other locations we have visited, check out Featured Map for directions on how to get here.