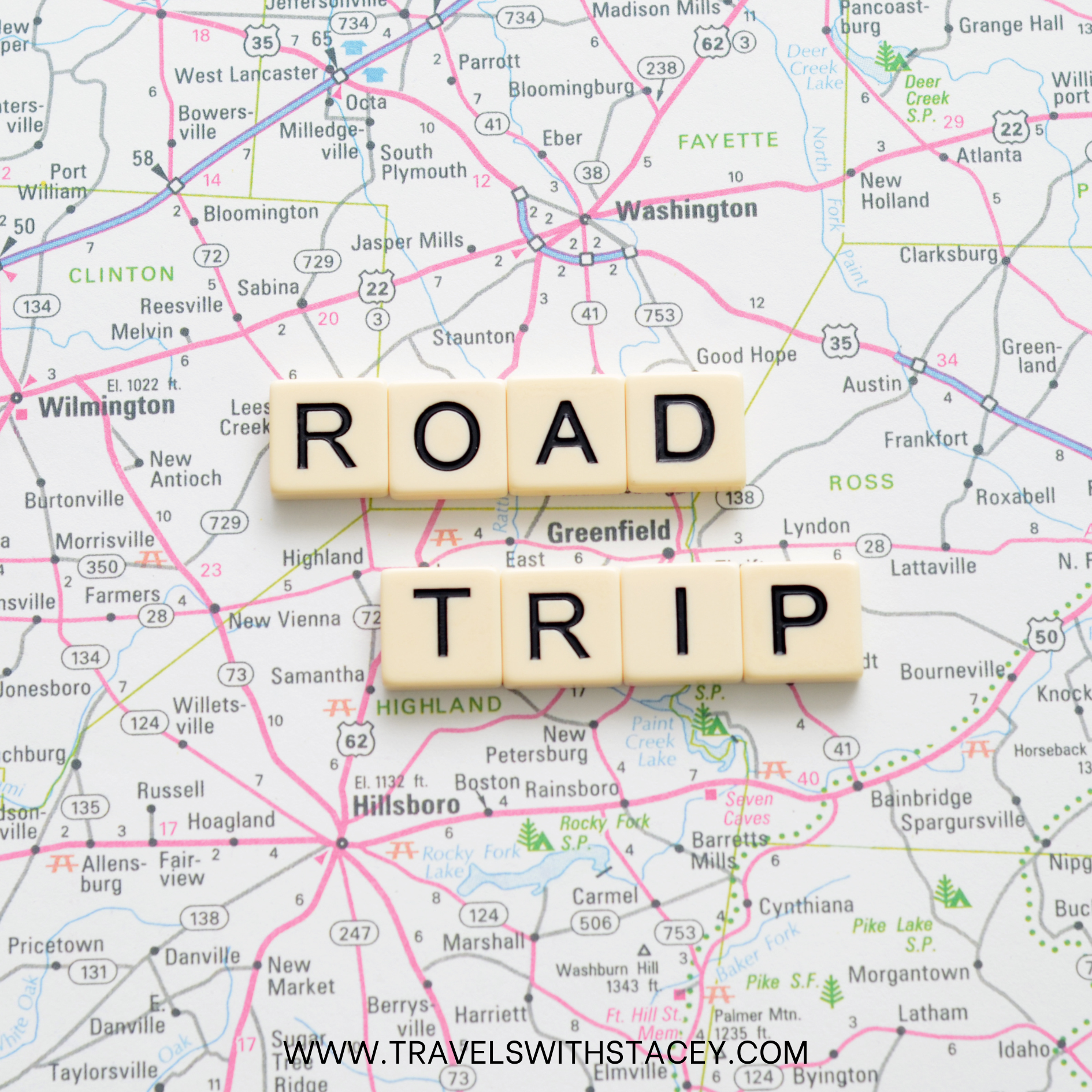 We started our love of the exploration of this world first by exploring waterfalls. Our first significant day trip was The Grey Bruce Waterfall Tour. An all-day event that leads us through some great country and see some stunning destinations.
From there, we began to explore even more other types of settings. Different geological sites, flowers, history and the list grew. We were no longer limited to just the trails but now travelled the roads looking for great places to see.
Travel is addictive and draws you in to see more and more.
I follow a childhood friend of my daughter on Facebook. I began to notice that she had now started travelling as we did. She has been finding waterfalls that I did not know about or have yet to visit, and then she reached out on how to see a falls that she wanted to find in the hope that I could help her. I found the route to this waterfall, barely a half-hour drive from our town.
Which got me thinking.
Does she know about all the sites in our area that are a reasonable drive? If she likes waterfalls, will she like these as well?
I hope so.
Here is a list of places to see that are worth the drive from our town of Orangeville, Ontario.

Grey Bruce Waterfall Tour: an all-day drive and hiking to some great falls.
The remains of a plane crash at Silent Valley Nature Reserve, which can be a stop on the Grey Bruce Waterfall Tour.
A ruins of an old church which is the only building remaining in a forgotten ghost town – St. Michael's.
She discovered Silver Creek Falls alone but missed Hickory Creek Falls just down the road. Find this on Featured Map or this map that I created for her.
Walk along the Grand River in Fergus from Templin Gardens to St. Andres Mill Cascade. There is art and sculptures along this riverwalk.
In Elora, see the Tooth of Time standing by Elore Gorge Falls. Go into Elora Gorge Conservation Area for more, like a Hole in the Rock or go tubing down the river (paid admission to enter).
Hilton Falls Conservation Area (paid admission). Three falls in this park and is amazing in the spring with all the trilliums.
Crawford Lake Iroquoian Village and learn about a replica of an Indian village that has occupied this site for centuries—paid admission but was worth the lesson in history, plus a unique lake and sculpture trail. Be sure to get a guided the tour for best experience.
Rattlesnake Point Conservation Area (no rattlesnakes in the area anymore). Paid admission again, and a site I still have to explore. Trails along a canyon, some caves and some really old trees.
Splitrock Narrows Nature Reserve has interesting geology, a great view of the escarpment and trilliums, millions of trilliums in early May.
Limehouse Conservation Area (free) is a great place to explore both in winter and summer.
Bloore Pond Waterfall in Brampton. Best viewed after it has rained. An impressive little fall that almost no one knows about.
Singhampton Caves Trailhead has areas that feel like a cave. Free access and still cool in the summer.
Rockwood Conservation Area is a small area that is packed with a ruins, interesting features called Potholes, a cave, a falls, and a nice hiking trail. Paid admission, but free if you park on a side street and access the park by walking in; very much like Island Lake here in Orangeville.
Creemore Jail claims to be the smallest jail to be ever built, but there have been many places that have made this claim. During the summer months, the doors may be open, and you can find yourself in the slammer.
If you park at Chedoke Parking Lot, you can walk along an old rail-line and see many waterfalls in Hamilton. These are best viewed in the spring.
Park near Ancaster Mills for many other waterfalls if you do not mind hiking. Or you can pay for parking at other sites, but it can be very expensive parking in Hamilton.
Find street parking near Little Davis Falls and hike to the base of Felker's Falls.
It is hard to find street parking on Upper Lake Ave in Hamilton, but if you do, you can walk a short distance and get to the base of Devil's Punchbowl. This is best viewed in spring or early summer.
Beamers Falls is a nice stop.
Balls Falls Conservation Area is paid admission with two falls and a historic village.
Louth Falls (free access but a very small parking lot) is an easy walk to see the top of it. If you want to get to the bottom, it is rather far.
Decew Falls has limited parking, but it is free. You can see the falls right away in front of the parking lot, but if you want to see the lower falls or get to the base of these falls, it is a long walk along the ridgeway and down a steep hill. Expect to spend a couple of hours (there and back) hiking if you want to get to the bottom.
Swayze Falls is my favourite type of fall. Relatively short walk to the top, but if you want to get to the bottom, it is a detour to find a hill to climb and then double back to the falls.
Rockway Falls is easy to see from the road, and there is another falls down a trail from the parking lot. I have never done this trail yet, but it looks like it will be rewarding.
Sulphur Spring Conservation Area is a hike to a smelly location, but it is magical seeing the coloured water of a spring that flows all year round.
There are so many places to see and explore, including museums, flower gardens, art and Donut Monster – the best donut place in the world.
Use this map for my recommendations on places that are close by. And if you are ever willing to travel and get your passport, you need to check out Eternal Flame Fall.