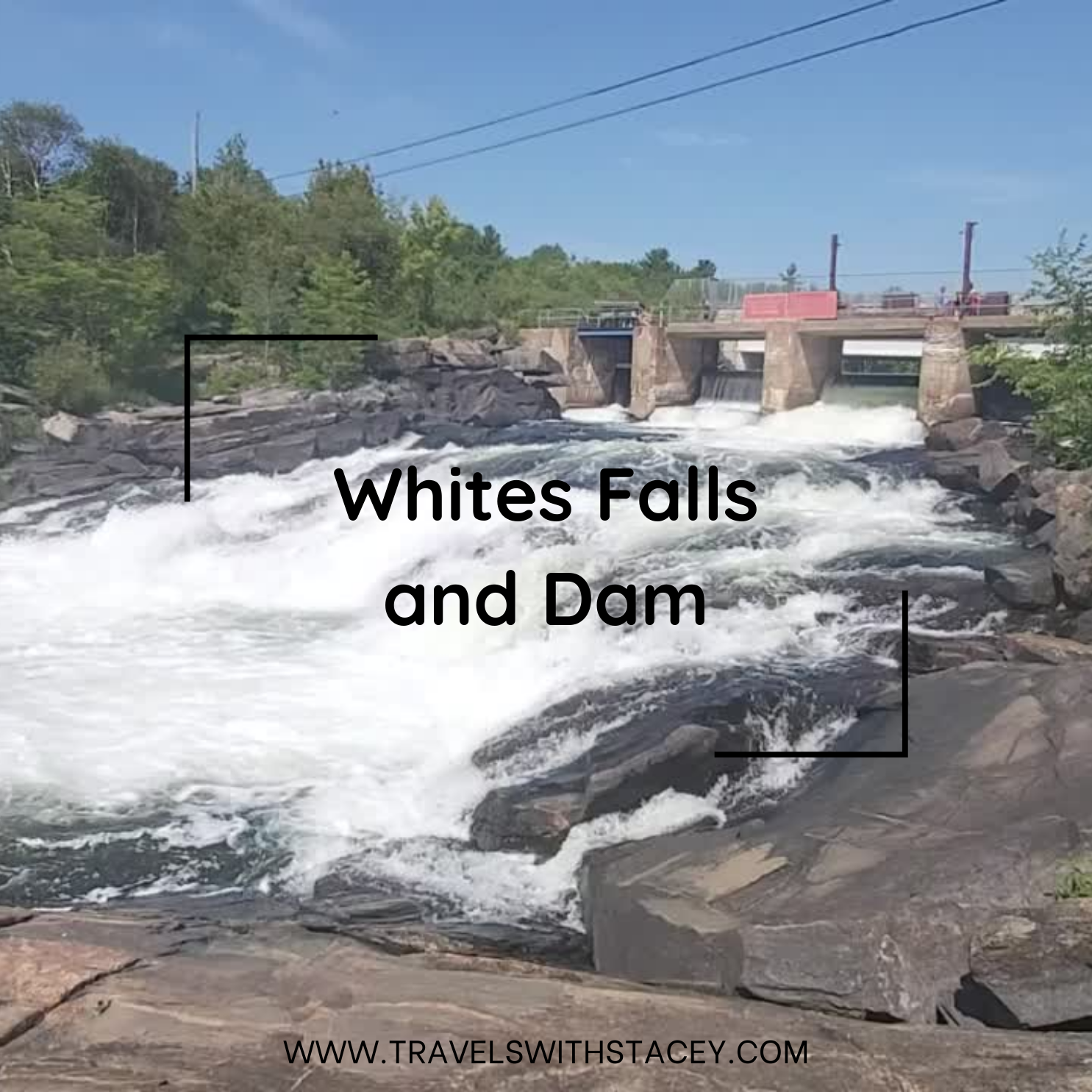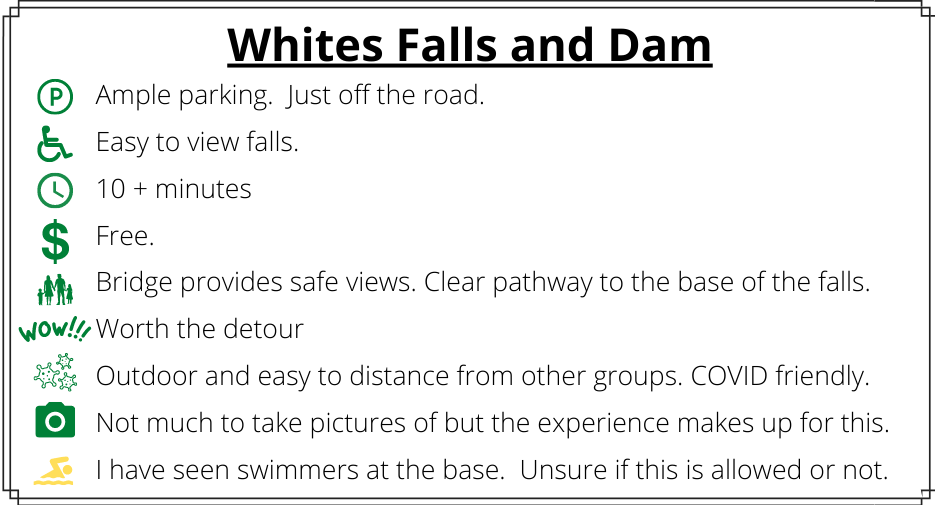 When we are travelling in the area, Whites Falls and Dam is a perfect break from driving. Only a few minutes off the main highway that travels north, this is a pleasant detour to see this waterfall. A large parking lot is maintained throughout the year, even in winter. The walk to the falls is literally measured in seconds, and there is a path to the bottom.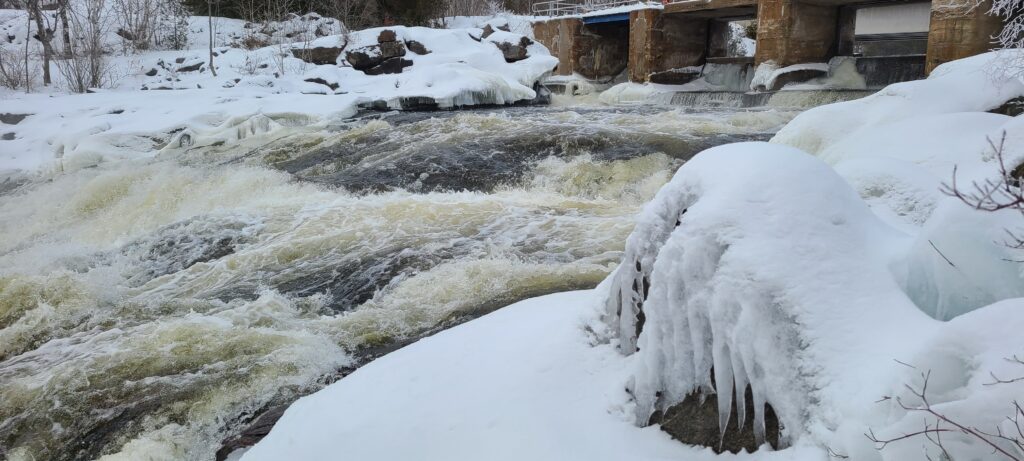 In the summer, this is a popular swimming location. We have seen large groups enjoying the base of this waterfall and dam that connects two lakes. In the winter, this location is underappreciated. We have visited several times over the years because of its convenient location and because it is near other attractions. Waterfalls are one of those things that can be revisited time and time again. Each season changes the characteristics of these falling chute of white water.
Visiting Whites Falls and Dam gives the feeling of a private and secluded venture, despite a roadway that travels overtop and a cottage nearby.
Although this attraction is too small to visit on its own, it is a great place to stretch one's legs, take in a view and have a small picnic when heading to other great destinations in the area.
This and so many other locations can be found on my Featured Map!