The one flower that is associated with fall is the chrysanthemum. Everywhere you go, mums are displayed at stores, homes, city streets and even my favourite places, conservatories.
Whenever we are in Niagara, whether passing through on our way to the USA or visiting the region itself, I make sure that I stop at Floral Showhouse in Niagara, Ontario. It is a small conservatory with an outdoor element, one permanent plant collection and one section for a rotating themed display. Currently, the show is about mums. We purchased a year membership which paid for itself on the second visit and is well worth the reasonable price.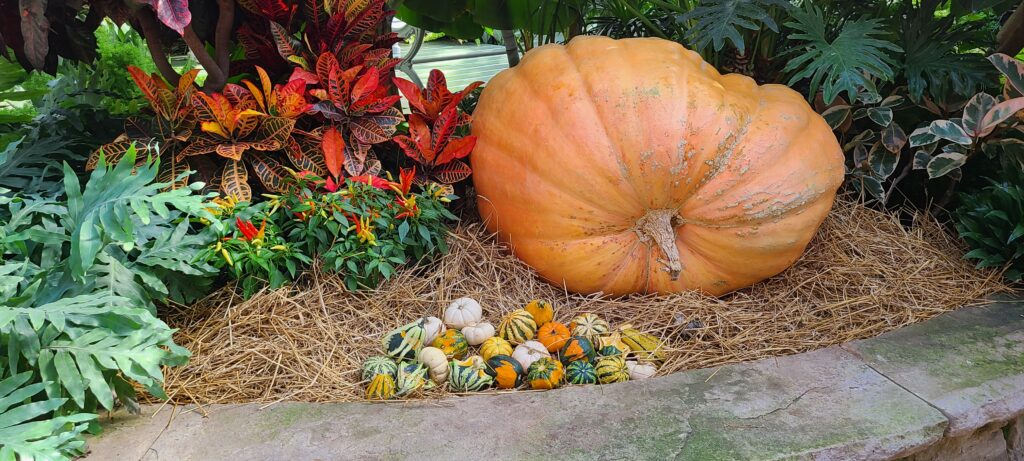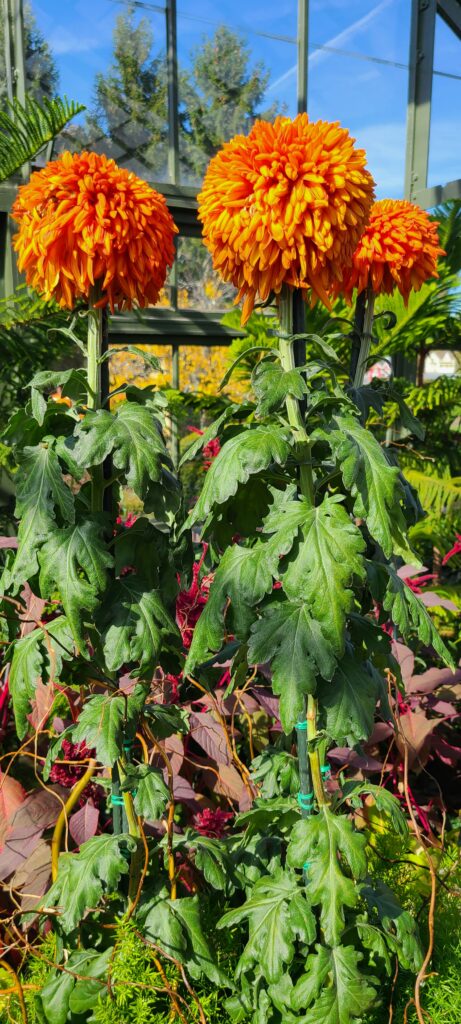 Centennial Park Conservatory in Etobicoke, Ontario, is a free visit open daily. It has three sections, two of which are permanent, and the third showcases their rotating theme. It is on my personal list of places to visit as often as possible throughout the year. Flowers and plants have a calming effect on all those that take the time to admire their beauty.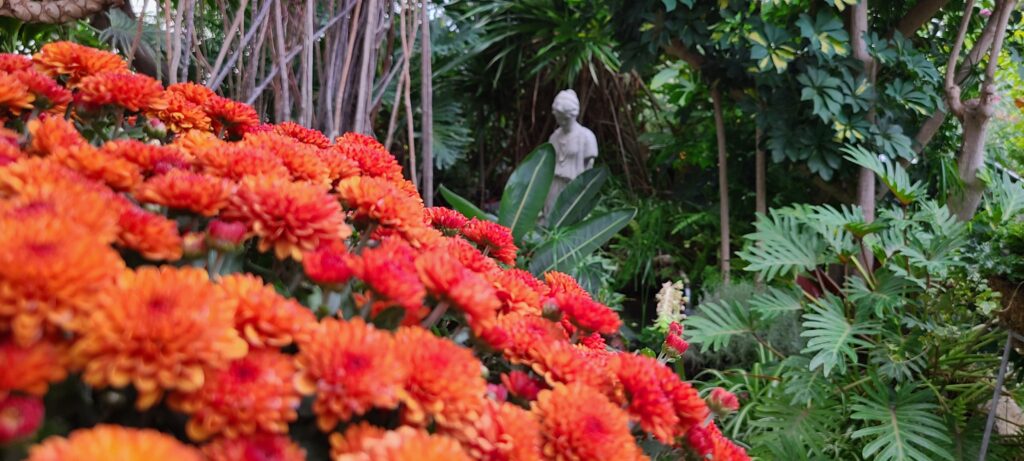 Allan Gardens in Toronto tops all the conservatories within an hour's drive from my home. Multisectional with one section that is always designed to dazzle any visitor. It is easy to assume that there are only a few varieties of mums because of what is readily available in stores, but at Allan Gardens, we were impressed to see flower shapes that we had never seen before. Centrally located in Toronto, not too far from the hospital district, this location always has a reasonably sized crowd, and yet never feels crowded because of the expertly designed display of plants, flowers and colours.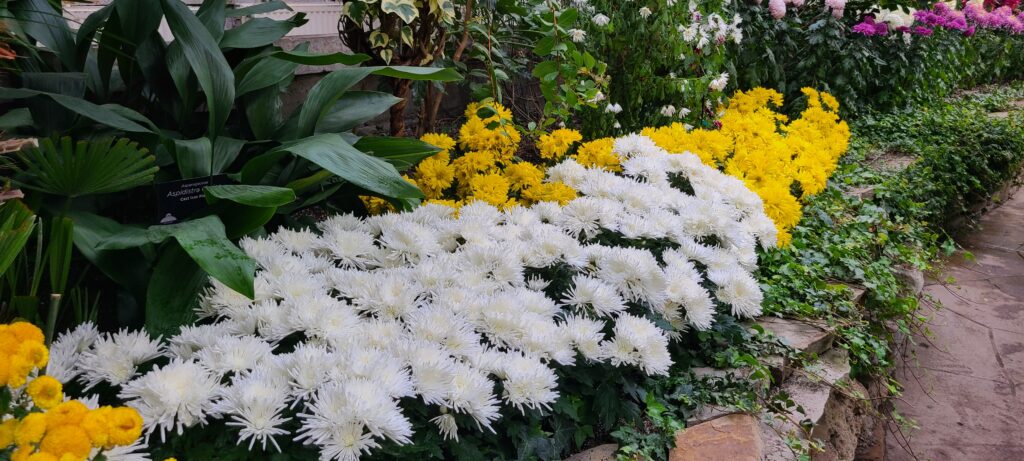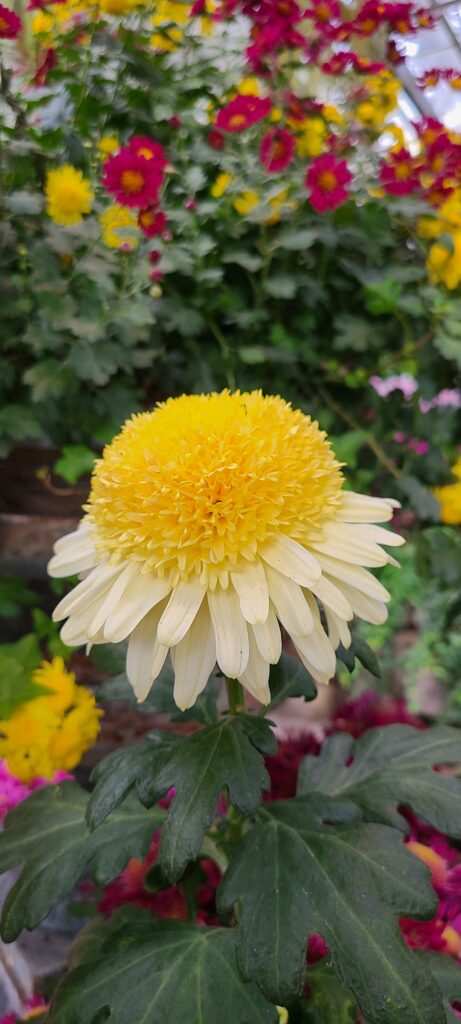 Tropical Greenhouse at Gage Park in Hamilton is different from these other conservatories. Only one central room is a permanent display. It has tables and chairs for those wishing to stay a little longer and enjoy the surroundings. Their rotating display happens in the spring and fall. The Mums In Space event was their 102nd annual showing of flowers displayed by theme. Entry into the main room is free annually, but the events have a small admission fee.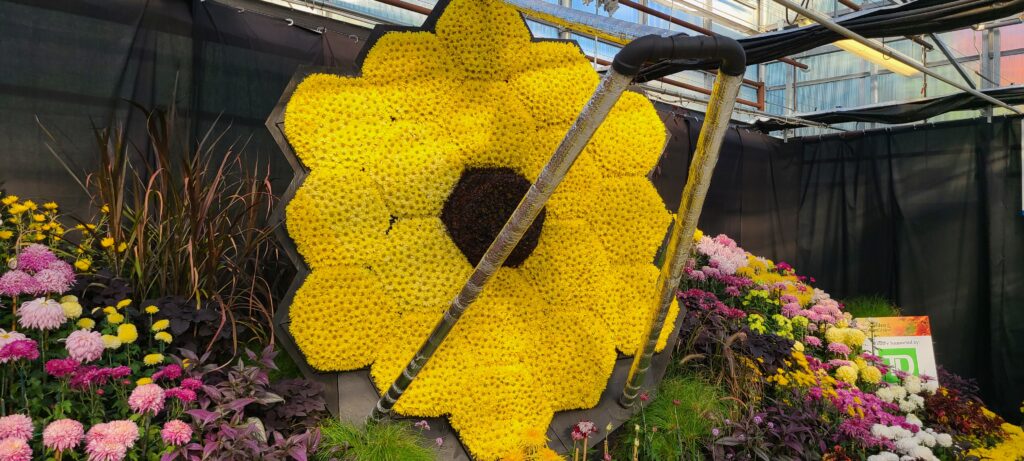 The best thing about mums is that they will be back next year, and as we wait, we can see many other displays of flowers. Conservatories and gardens are my favourite places to visit any time of year.
Except for Allan Gardens, parking is readily available. Allan Gardens has limited street parking.
The location all these places can be found on my Featured Map. This custom Google Map shows many of the areas I have visited and is worth exploring.
I have also created a map that is only about flowers, plants and trees.
It is possible to visit all of these locations in one day if appropriately planned.
Please do not touch the plants, especially the cactuses.