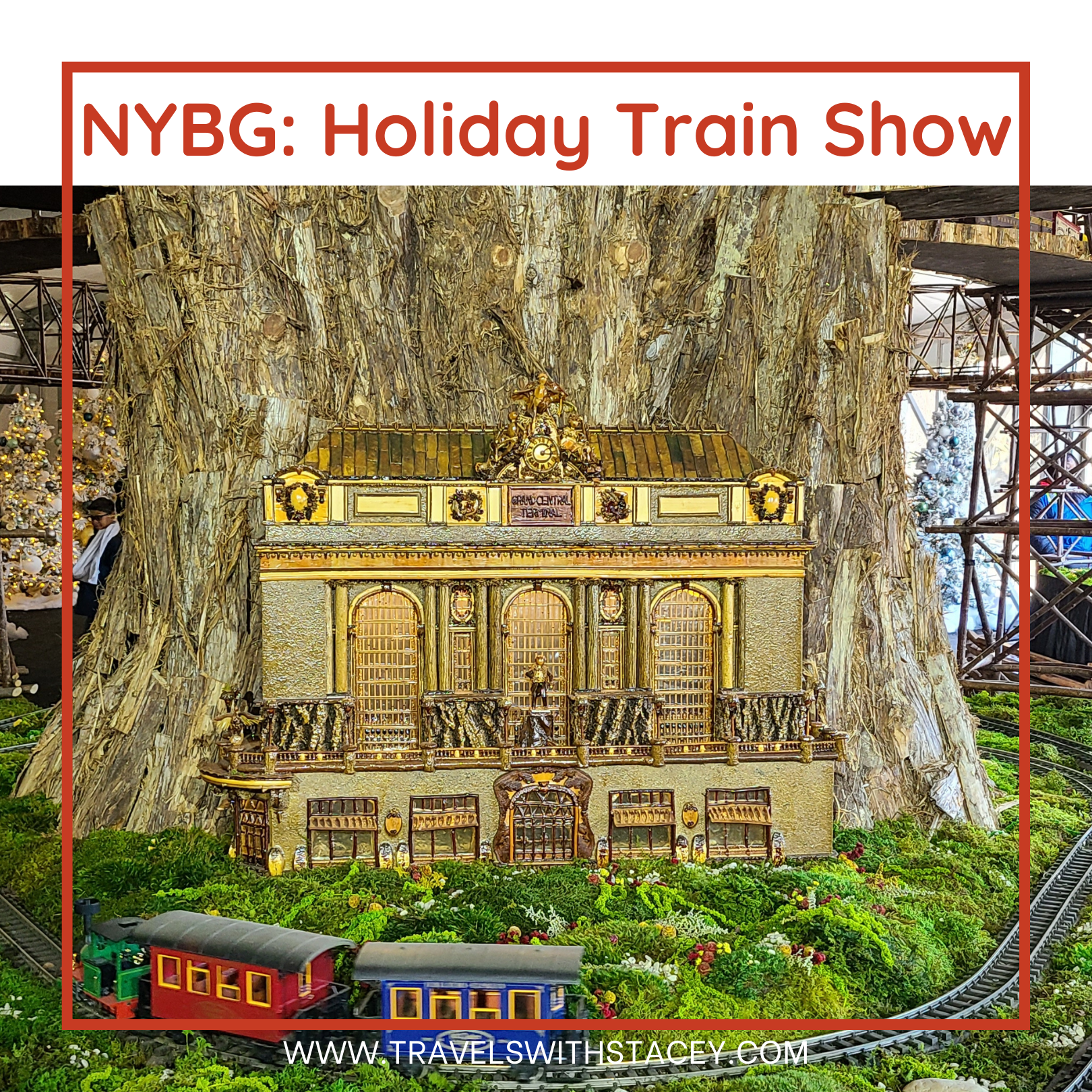 New York Botanical Gardens Holiday Train Show
Sometimes you just need to leave.
Sometimes life is just too much to handle and an escape is absolutely necessary.
Sometimes that escape is a ten-hour drive to New York City.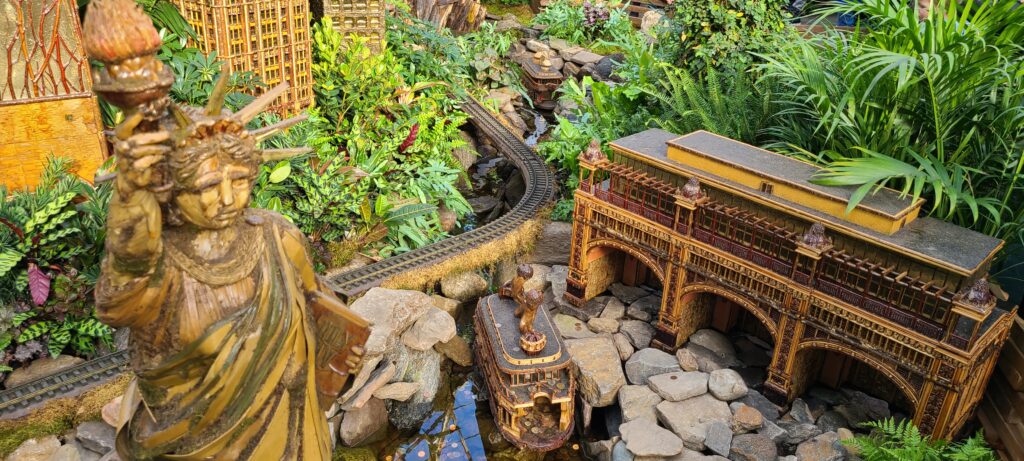 Things and events that were happening lead us to an opportunity to visit this largest city in the USA. We had finished experiencing a four-day blizzard that shut down so much of Ontario over the Christmas holiday. On the final day of it, we packed our things and ventured to this city. Unfortunately the blizzard wasn't quite down with western New York and spending a couple of hours in those driving conditions was a little more tense than I was anticipating.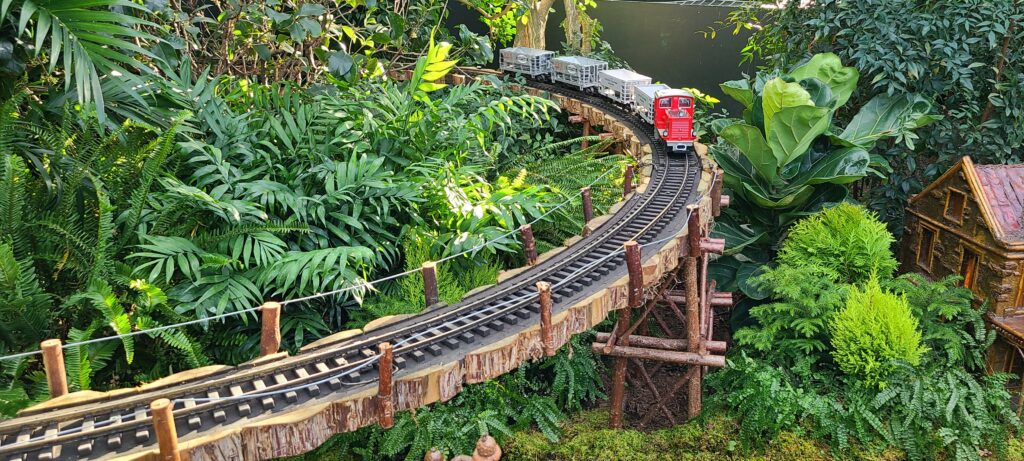 We would spend a day and a half in NYC before heading back to home. One of the stops we would visit was New York Botanical Garden and their Holiday Train Show. I love flowers and as a kid, I loved trains; what better combination can there be?!
I was happy (and jealous) to see that New York residents are able to visit the grounds freely. Green spaces are needed and a huge city like New York City does all it can to preserve the remaining greenery it has. It is a beautiful city and having a bit of nature in the middle of it enhances that beauty.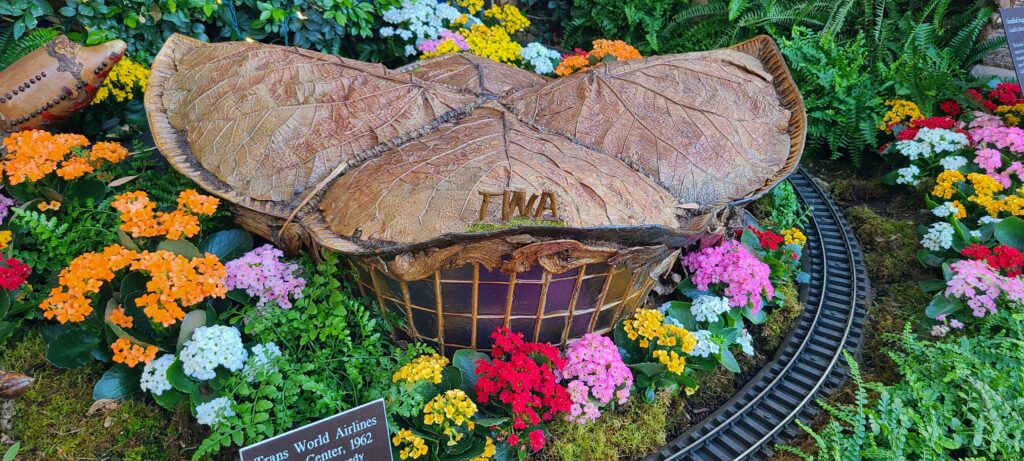 We were lucky to get tickets right at the opening so we could see much of it without the crowds. Each of the buildings are made of natural materials like leaves, nuts, sticks, bark and seeds. It is incredible the detail that is replicated and it is all done with these unique materials. Each of the displays had a small placard that said what it was and even though we were in NYC for the first time, we did recognize a few of them because we saw them the day prior. Knowing what my itinerary was for the rest of the trip, I even noticed several of the buildings that we were headed to and was pleased with the sneak-peek that this showing provided.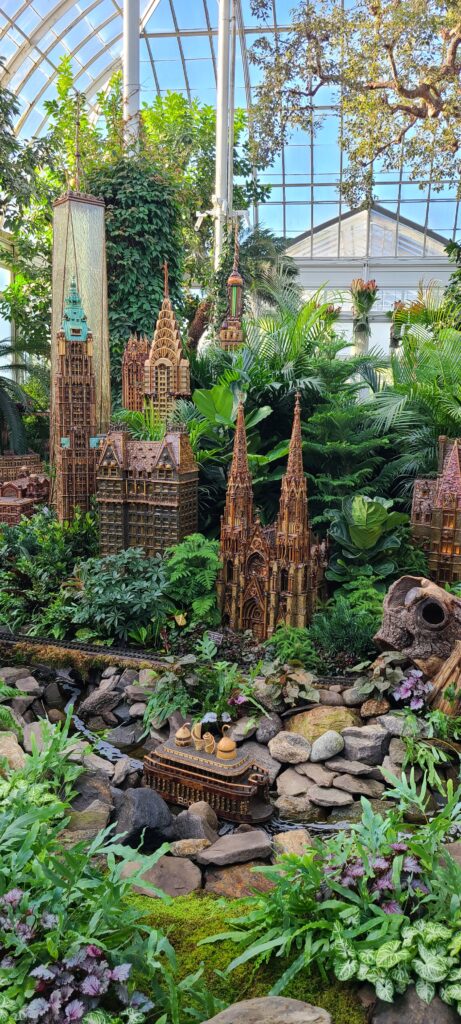 It is easy to spend an hour or more examining the buildings but the crowds became large; the one thing we noticed in NYC was that there is no such thing as a small crowd. It became the only drawback in visiting attractions here.
We would explore the rest of the greenhouses and enjoy the plants. Surprisingly there was not a lot of flowers in bloom, but the greenery was healthy and vibrant. There is a outside night display but our timeframe did not allow us to stay for that. The great thing about this showing is that it happens every year and if we find ourselves in Bronx again, we know where to head.
Tickets to this was on the pricy side and we wanted to take in every bit of it. One of our pet peeves is seeing people rushing through. Not sure why someone would come to a place and race through it and miss so much of what it has to offer.
Crowds are thick. Everyone was polite but it does become hard to get a good picture.
Parking is very limited and expensive.
The building is flat and easy to walk but there is nowhere to rest if needed.
New York Botanical Gardens Holiday Train Show can be found on my custom maps page
Check out my Featured Map showing this and many other locations that I have visited.