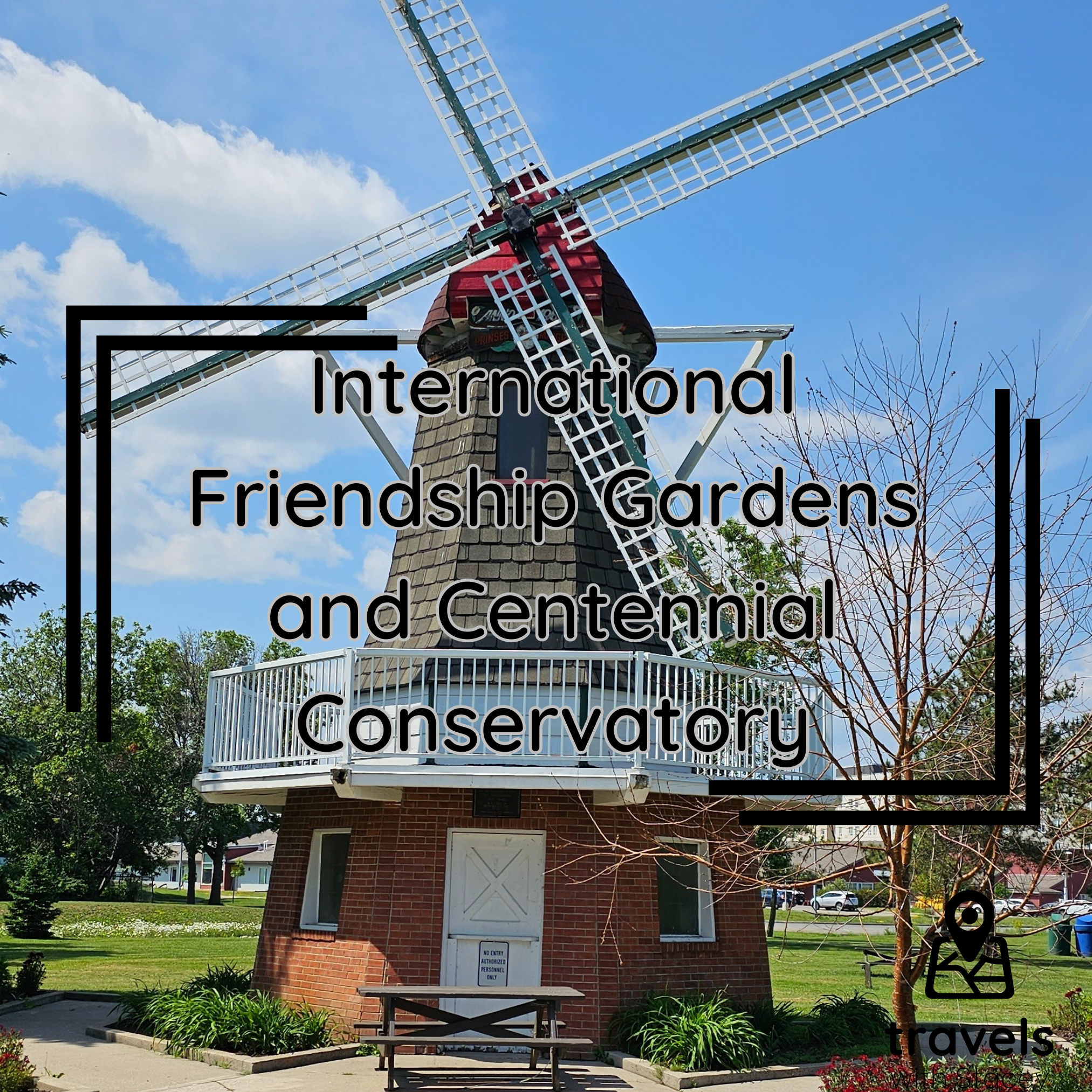 The world was in the throws of COVID and its myriad of restrictions and whatnot when we last were in Thunder Bay. Then, it was clear that things were no longer being maintained, even stuff just abandoned. On this day, the second on our journey across the continent to get to Alaska, COVID-19 is an embarrassing memory that no one talks about. I wanted to add the International Friendship Gardens on our last visit, but there is only so much time in a day. July 2, 2023, is when we finally got to see this location.
We were ahead of schedule, and I was able to add Centennial Conservatory and the International Friendship Gardens. I had extra time, partly because a couple of places were inaccessible because of construction or closure – a scar from COVID. I over-estimate the time at a location just in case we discover something on the way that begs to be explored. Time was on our side, and I took full advantage of it.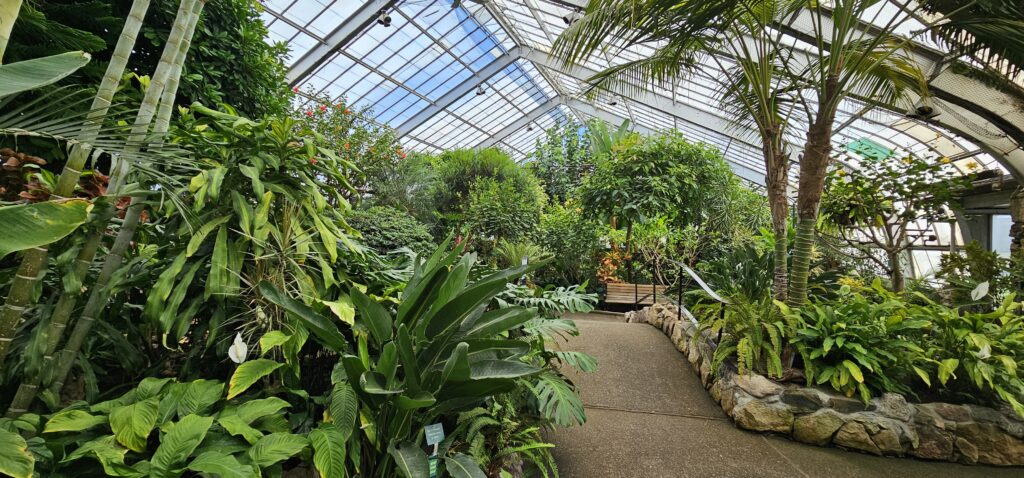 Our first add-on site in Thunder Bay was Centennial Conservatory. I appreciate that there are places where spending time amongst the flowers is valued. There is a calming effect whenever I am in the presence of plants and flowers. It has even been documented scientifically the benefits of getting out and seeing greenery.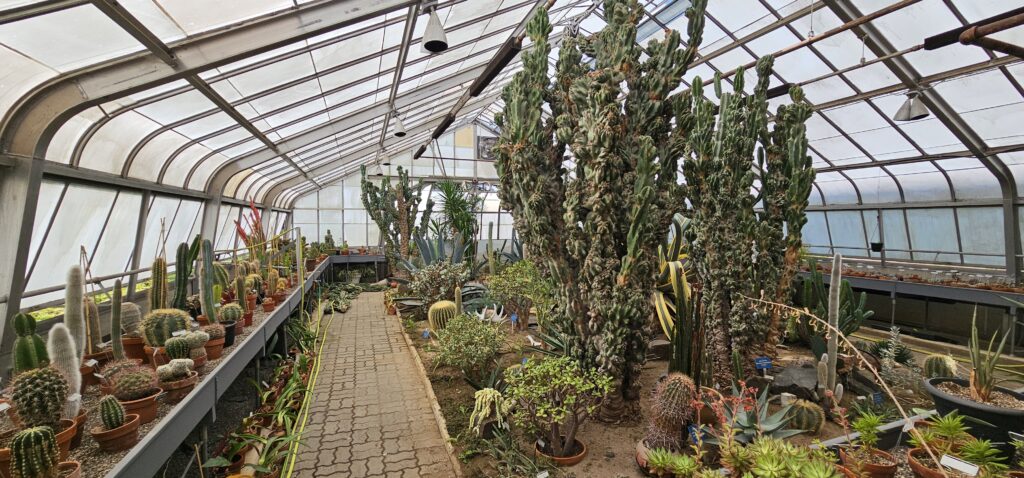 For a conservatory, it was rather typical, but I have been to many conservatories, so my opinion of it can be on the unfair side. It housed many plants that are found in many other greenhouses that are open to the public. It is of modest size, and it is well-maintained. I was able to see a few flowers that I had not yet seen this year, and I was able to snap a few pictures.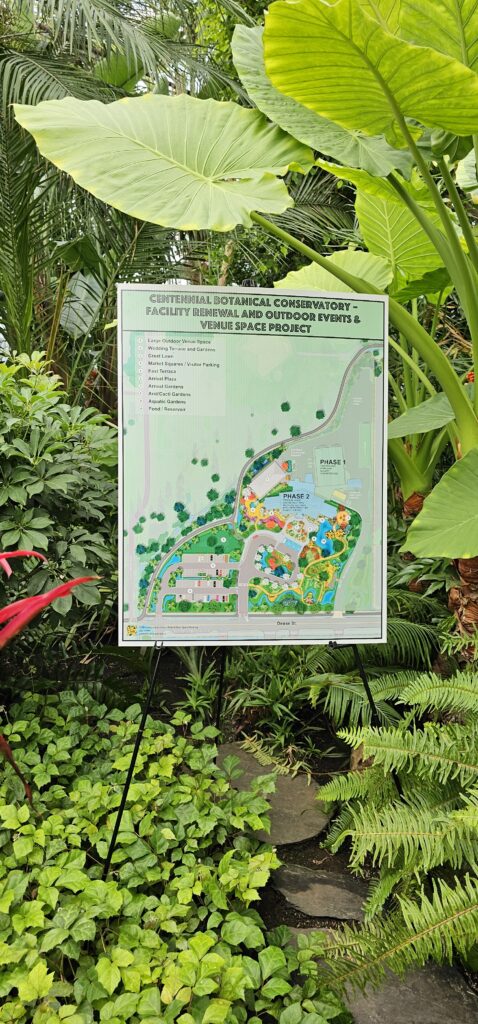 Now, what really impressed me was their future plans for the site: a dramatic upgrade to the outdoors and even significant improvements to the current building and building a couple of others. When completed, this Centennial Conservatory will rival so much of what we have seen and compete for the attention of flower-seekers like myself. I cannot wait to visit Thunder Bay in a couple of years to see the fruition of this project.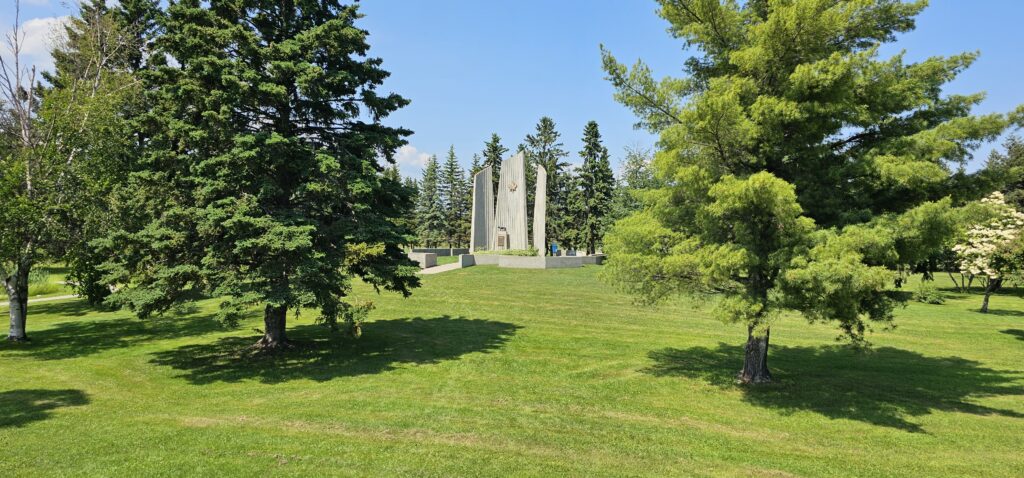 It is a short drive from the conservatory to the International Friendship Gardens. Both are free to visit, and both provide free parking. As soon as I arrived at International Friendship Gardens, I was impressed. It is a large park with various gardens and statuary representing multiple countries. This is where my time budgeting came into play; I was planning on one more place before going to our campground, but this place had far more to offer than I had initially expected.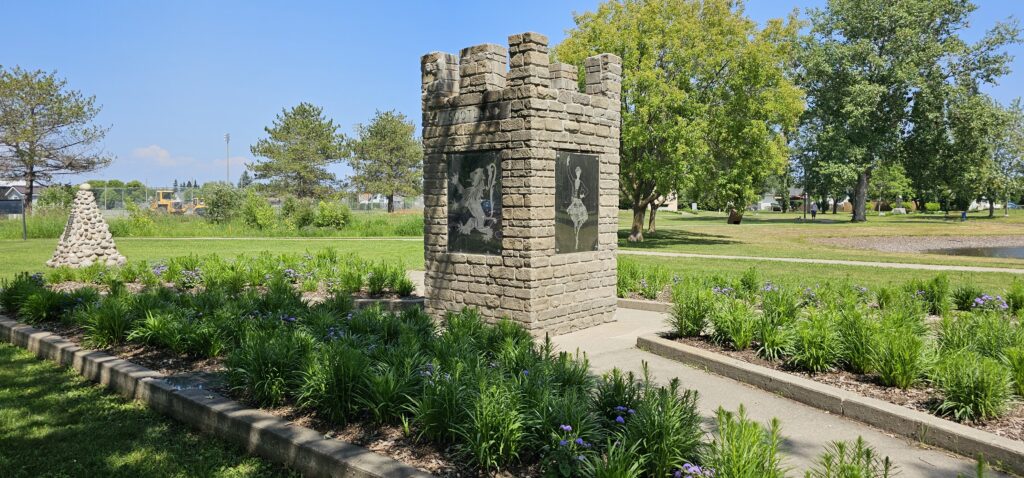 Some of the countries were better represented than others. The Netherlands stood out prominently with its classic windmill. Then there are others that need a bit more, like that of Croatia, which was rather spartan. I can only suspect that the funding to build a particular nation in this International Friendship Garden comes from community members. There may be more Dutch residents here in Thunder Bay than Croatians.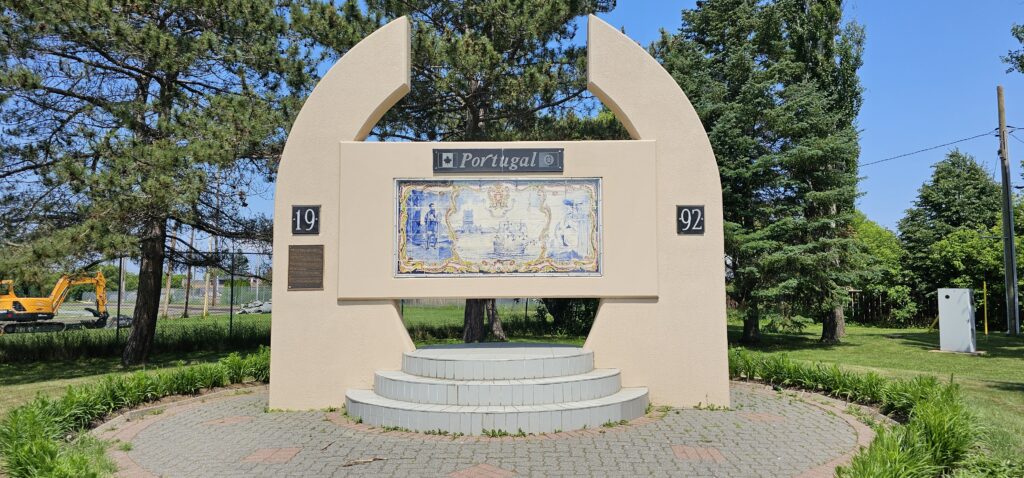 Walking through the park did take some time, especially when taking the time to find everything that was on display and the time to enjoy what was being presented. Plus, it was the beginning of summer, and it was starting to get rather warm being outside in the bright sun. I left this place impressed that such a location was built and accessible by all for free. There is a lot of upkeep in maintenance, but such areas are very much needed. It had been a few years since our last visit to Thunder Bay, and COVID showed just how vital our outdoor spaces can be in strengthening our physical and mental health.
To find this and all the other locations we have visited, check out Featured Map for directions on how to get here.
International Friendship Gardens is open seven days a week/24 hours a day.
To see the original map of our Alaska trip, click here. Some of the places we could not go to (for various reasons), and some areas we added which are not included in this map. To see those, click on the Featured Map.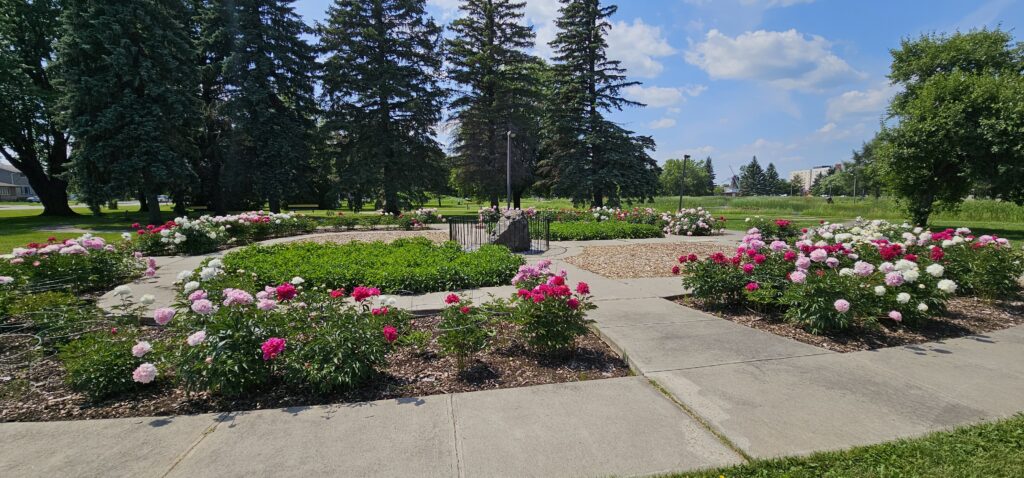 High Rock Lookout DAY 1 – JULY 1, 2023
Marten River Pickerel
Arctic/Atlantic Watershed
20-Foot Tall Guy-Paul Treefall
49th Parallel Park
Fauquier-Strickland Heritage Park
Moonbeam UFO
Kapuskasing Cenotaph
Voyageur at Missinaibi River
Moose and Wolves statue in Hearst
Our Veterans Park
Fushimi Lake Provincial Park
Arctic Watershed DAY 2 – JULY 2, 2023
World's Largest Snowman
Centennial Conservatory
International Friendship Gardens
Kakabeka Falls Provincial Park