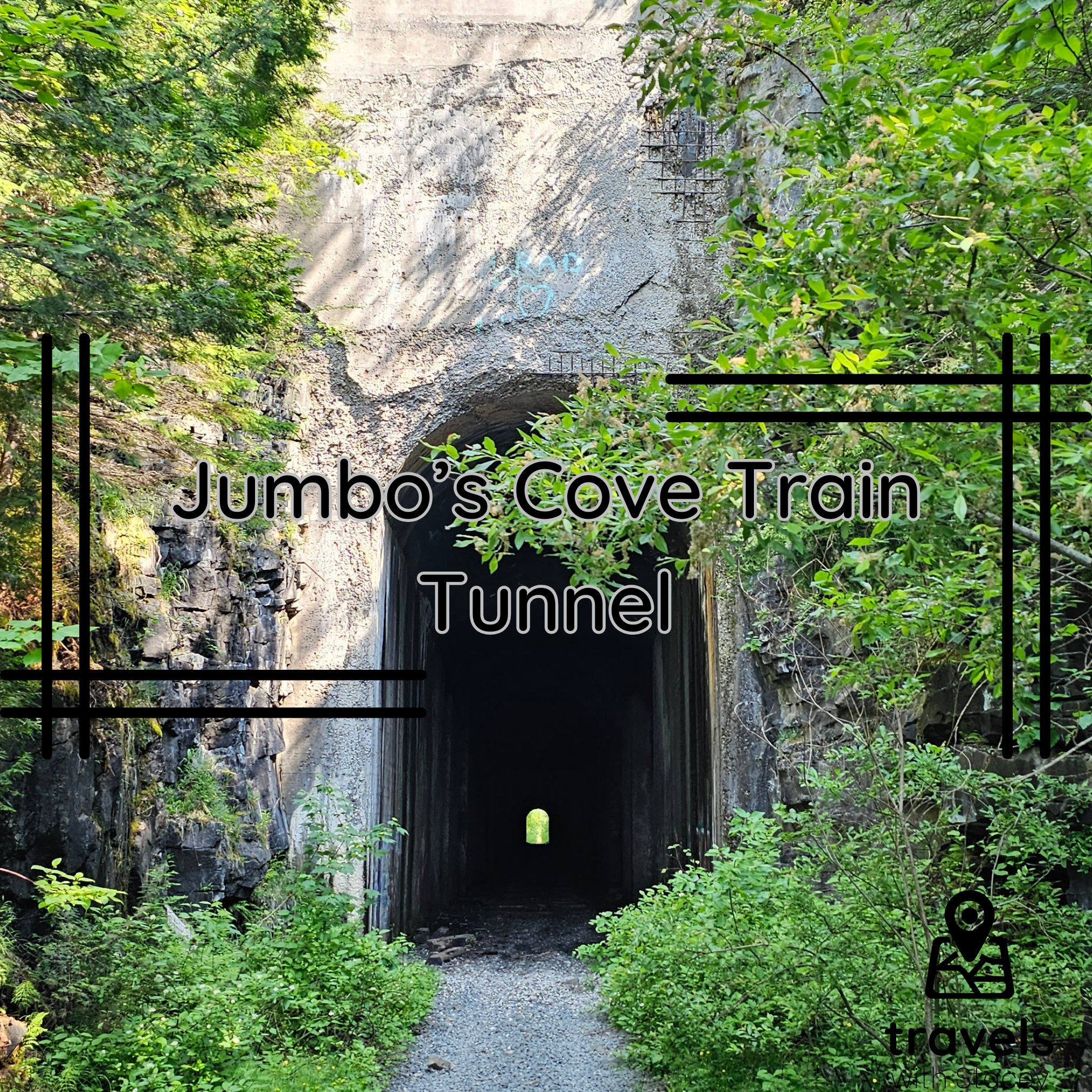 I don't remember how I discovered this place or its location. I know I have had it on my vast list of places to explore ever since I started making a list of places to go. Jumbo's Cove Train Tunnel would be one of our stops on our way to Alaska.
It has always been a plan of mine to travel the entire length of Highway 11 in Northern Ontario. This Alaska-bound trip was a perfect excuse to see many attractions on this northern road. To my dismay, many places we wanted to see had been closed, so I wasn't too hopeful about Jumbo's Cove.
There is little information about this train tunnel, so most of my planning used the satellite view in Google Maps. There was an area on the road where we could park, and there appeared to be a roadway to the former track tracks leading to the tunnel. My fear was that the roadway was a private drive, and we could not walk on it. I could not devise an alternate plan because I could not find the tunnel's exit or any trail leading to it on the other side when I was scouring the internet and maps before our visit.
It makes me uncomfortable not having a backup plan when it comes to travelling. I had to go to the location and hope what I saw on grainy satellite images was what I planned. Fortunately, everything worked out. There was ample space on the road to park, and someone was already parked there, too. The access road said nothing about being private, nor was it gated off, and the walk to the tunnel was half the distance I expected.
Train tunnels are essentially artificial caves. Older tunnels can even start developing cave-like structures like flowstones, stalactites, stalagmites, helictites, soda straws and columns. Jumbo's Cove was oddly lacking in these features, which was disappointing. The experience wasn't disappointing – after all, travel is all about the experience.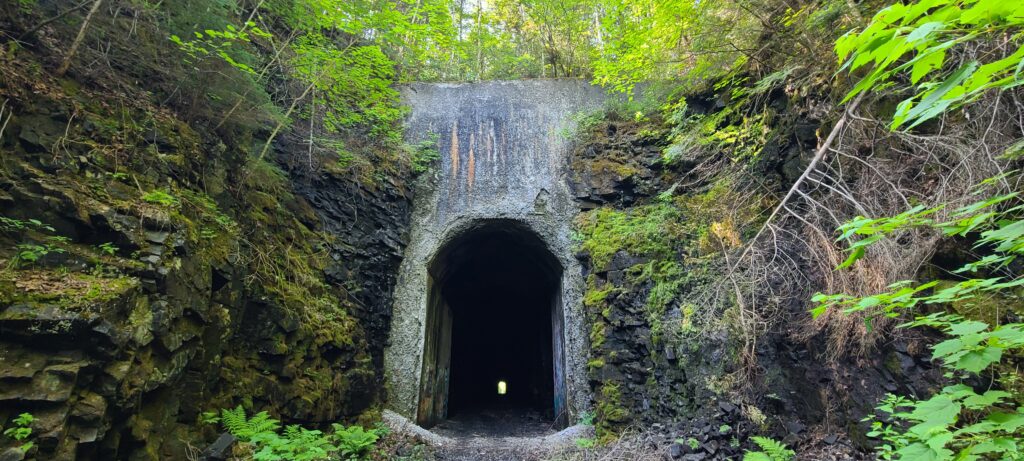 For us, this was the second day of our epic 39-day roundtrip to Alaska and back. We had hundreds of stops to check out on the way. We were still very much new on this journey, and Jumbo's Cove Train Tunnel helped set the tone for the rest of the trip.
We parked on the only major road in the area. One would think it would be busy, but the traffic on it is next to non-existent, especially for us, who are very familiar with the traffic volume in the Golden Horseshoe of Southern Ontario. The setting was very remote. There was obvious evidence of other humans, but we could hear nothing and saw nobody there. As we approached the tunnel, the air noticeably cooled, and inside the tunnel, there was enough light to see as we traversed from one end to the other. The path was maintained and appears to be an ATV/snowmobile trail. Our only genuine concern was a pile of rubble that appeared to come from the ceiling. I suspect that only the path is maintained, and nothing is done to preserve the tunnel or its structural integrity.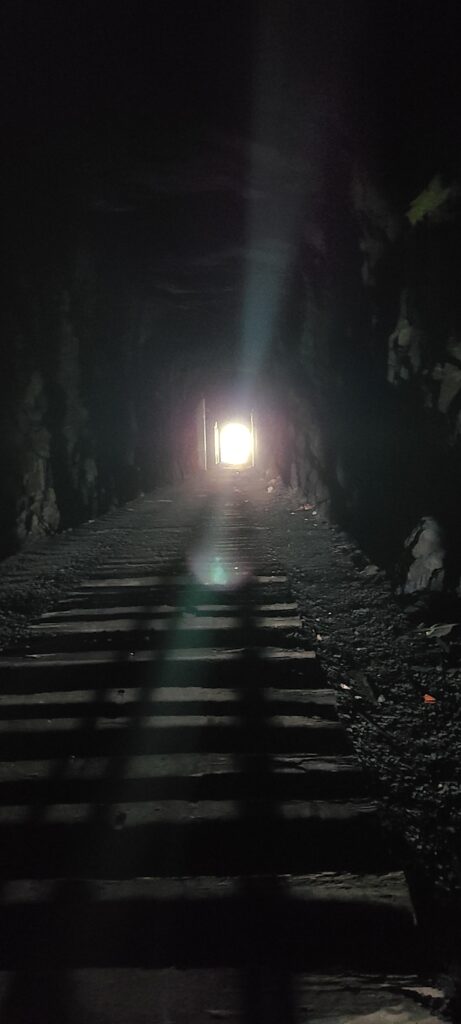 We have been to a few tunnels, and by comparison, this was relatively short. It was still a perfect location on a long road to see how nature has been reclaiming the area and experience the natural cooling effect of the tunnel on a hot summer day. Considering how close it is to the road, it makes a good spot to stretch one's legs during a long drive.
High Rock Lookout DAY 1 – JULY 1, 2023
Marten River Pickerel
Arctic/Atlantic Watershed
20-Foot Tall Guy-Paul Treefall
49th Parallel Park
Fauquier-Strickland Heritage Park
Moonbeam UFO
Kapuskasing Cenotaph
Voyageur at Missinaibi River
Moose and Wolves statue in Hearst
Our Veterans Park
Fushimi Lake Provincial Park
Arctic Watershed DAY 2 – JULY 2, 2023
World's Largest Snowman
Jumbo's Cove Train Tunnel
Centennial Conservatory
International Friendship Gardens
Kakabeka Falls Provincial Park